By Jamie Kelman | Make-up Designer
---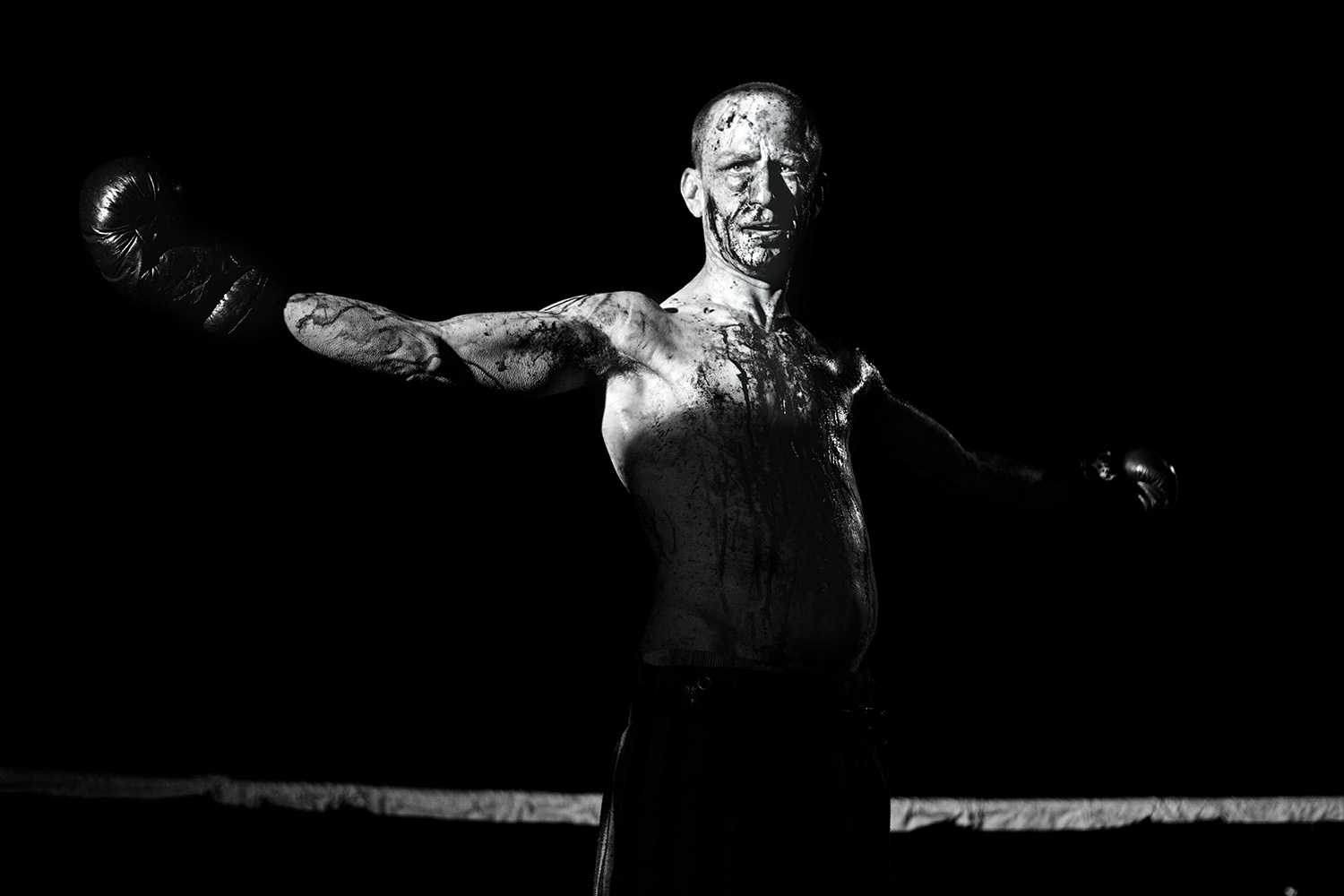 Spanning three decades of a real man's true life story, The Survivor tells the harrowing tale of Harry Haft, a man who was taken prisoner by the Nazis during the Second World War, and forced to fight in 'Death Matches'; bare-knuckle brawling to the death. Whoever wins, lives for another day. The loser dies. Harry Haft fought and survived many fights before escaping the Nazis, fleeing Europe, and making his way to America. In the United States, he became a professional boxer. Always searching for his lost love, a woman who in his heart he knew was still alive somewhere, he traded the story of his dark past to a newspaper writer who promised him publicity in exchange for his captivating story, an attempt for Haft to reach the attention of the woman he loved and lost. Fighting his way up to the real Rocky Marciano and into his middle age, ghosts and demons of his past haunted him in a world that had not yet invented the term PTSD. Harry Haft is The Survivor, more intact physically than mentally.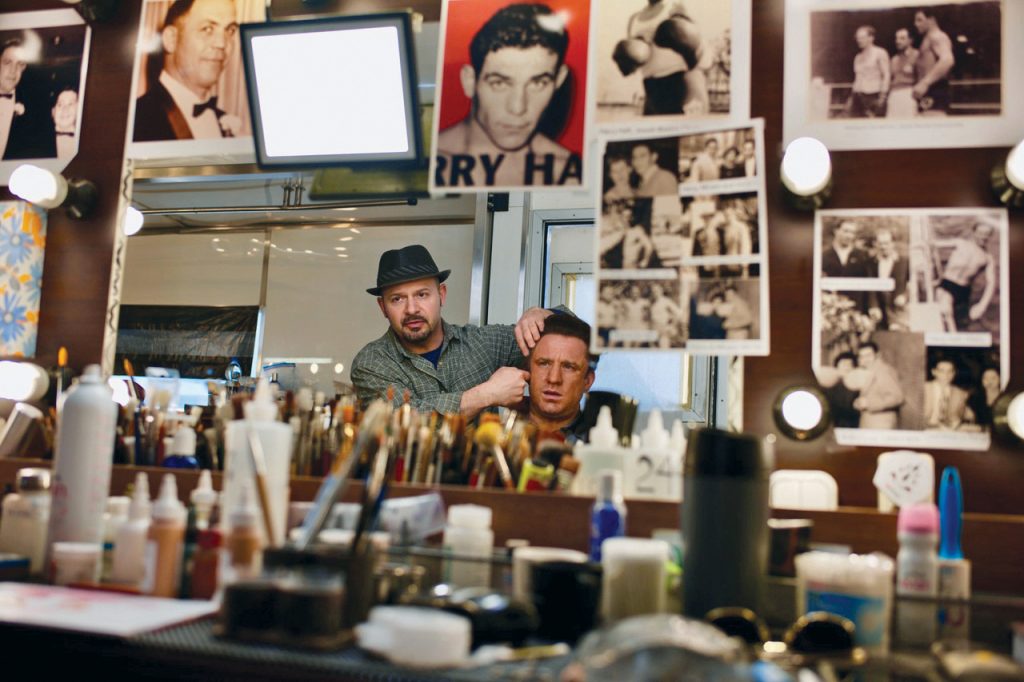 The make-up work involved character and prosthetic make-up with appliances, dentures and hairpieces to transform actor Ben Foster into the likeness of Harry Haft. Then aging that character make-up creation with more appliances, older-looking dentures, gray hairpieces and lots of paint. The fights and boxing utilized many trauma swelling make-up prosthetics, blood work, contusion colors, and invisibility make-up—full body tattoo cover on an actor who in real life has over a dozen large body tattoos. For actor Ben Foster, this role as Harry Haft included a weight loss and then gain of 60 pounds to tell Harry's life story.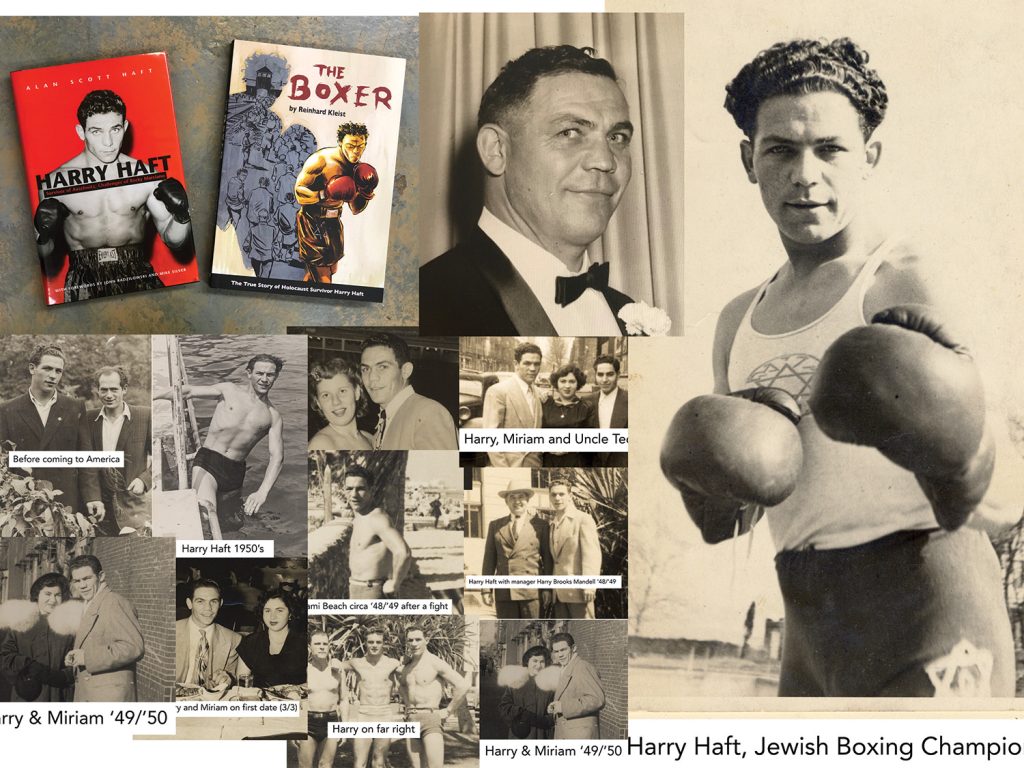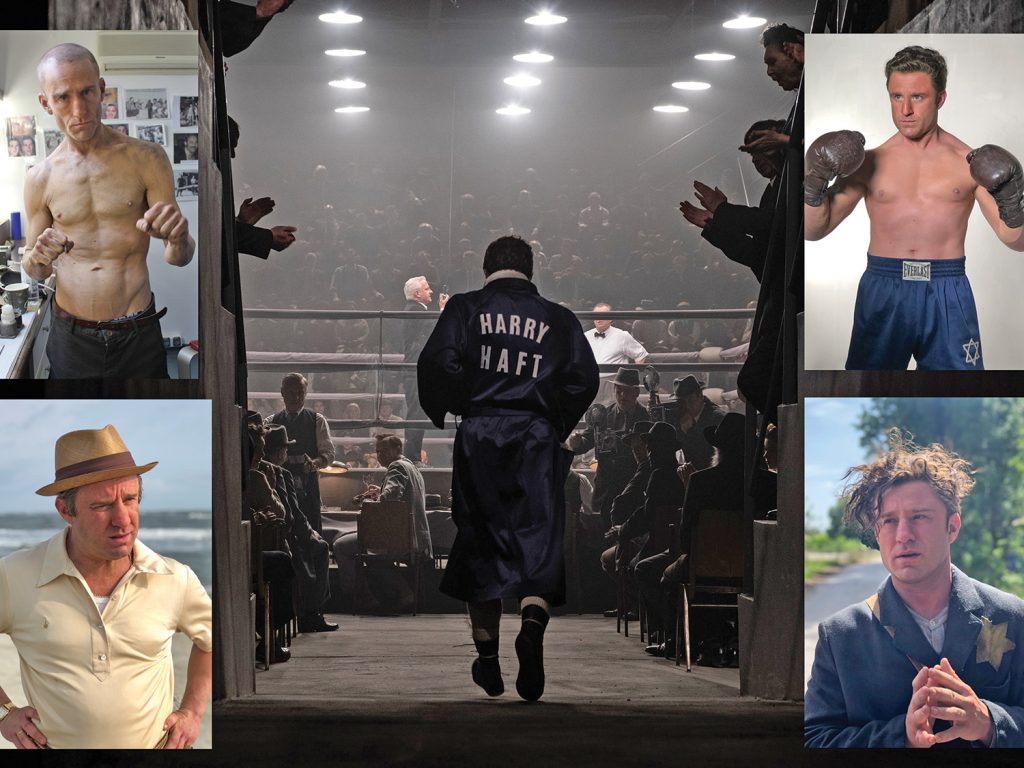 Ben Foster hired me as his make-up designer while we were working on a prior movie together. We started building and sneaking in make-up tests on our downtime to figure out how to make Ben look like Harry. The key areas we wanted to transform were the hallmarks of Harry but also of boxers: permanent brow swellings and a battered nose. Additionally, Mr. Haft had a pronounced mouth muzzle where Ben did not. Rather than appliances around the mouth, an area especially vulnerable to make-up breakdown and edge flaws, we affected the change from within the mouth utilizing dental plumper dentures to change the teeth and push out Ben's lips and mouth. These special dentures were made by Yoichi Art Sakamoto. The teeth also needed to happen sooner than later because Ben needed to learn and practice the proper voice dialect for Polish-born Harry Haft, and Ben wisely wanted to practice while wearing the dentures to incorporate them into his performance from the outset. This worked out so well that when Ben had to record dialogue after filming was completed, he needed to wear his false teeth to do the proper voice!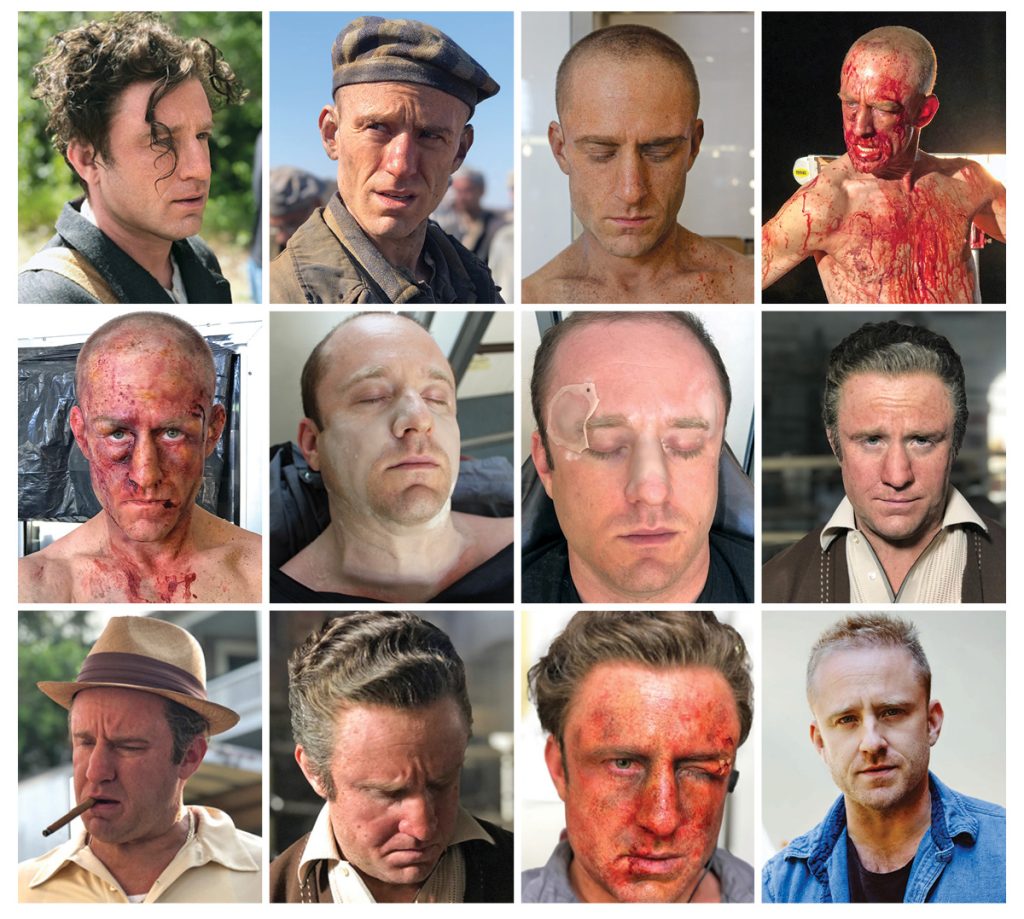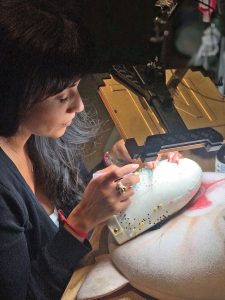 With Ben's brow area, we changed enough of the skull bone there between the zygomatic process and the supraorbital ridge, that the silicone appliances needed to overlap and cover the outside halves of Ben Foster's eyebrows. We replaced those covered brow hairs with small delicate hand-tied lace eyebrow hairpieces made by Sasha Camacho Van Dyke.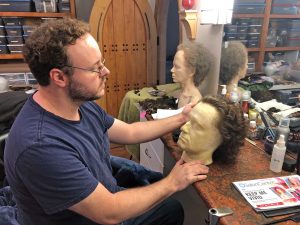 The signature brown wavy curly hair of Harry Haft was excellently recreated as wonderful wigs made by Justin Stafford. Justin started his career making 'Scheitels,' which are wigs for Jewish women. Jewish hair is quite specific and Justin is a master of that realm. Several hair stylists would go on to work on styling and applying Justin's wigs for filming. Annamaria Dunai was the main wig hair stylist/artist in Budapest, and for the US portion of filming, the wig was styled and applied by Sarah Stamp, Erica Wells and Kerrie Smith.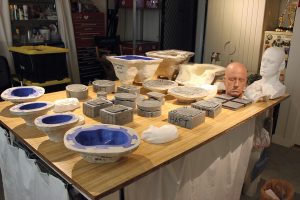 I did all the sculptures, molds and silicone appliance creation and make-up applications for Ben Foster by myself. This is my fourth film with Ben Foster and for this intense experience and performance, it seemed best to rely on our tried-and-trusted relationship to help get Ben through this production. Not to say that I couldn't have used some help especially when it came to the aging make-up applications, because with the addition of a neck, cheeks and nostril silicone appliances, it took me about four to five hours, including the wig and graying sideburns which extended up the sides of his hair. Filming in Budapest and then Savannah, GA, and then Coney Island, New York, made it all extra logistically difficult and thankfully, I had the wife Natasha Kelman working in my home studio, packing each appliance individually on a vacuform in its own little box, then consolidated into eight crates, to travel around the world. No pieces were destroyed in transit!  
Other make-up aspects involved my recreation of the odious number tattoo that the Nazis permanently etched onto their prisoners arms. I found a photo of Harry Haft's arm in the position that showed his number tattoo, scaled it up until elbow to wrist matched Ben Foster's arm size, and then traced it to create an accurate tattoo transfer. Additional tricks included making a smaller number tattoo for his bloated middle-age stage look to help his arm look fatter by scale. 
When Ben Foster was super skinny, rather than hollow out his musculature, we did a reverse highlight and shadow to flatten out his muscles to look nutritionally deficient. For make-up coloration, I used sickly yellows and blues for those malnourished stages versus the reds and browns utilized for contouring when he was healthy as a pro boxer.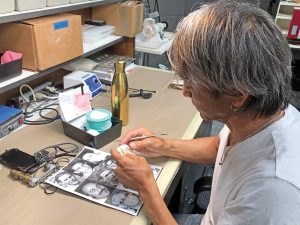 This was a very intense but emotionally rewarding work experience. The legendary director Barry Levinson hit the filmmaking scene 40 years ago with Diner (1982), and The Survivor marked Mr. Levinson's 40th film. I studied Mr. Levinson when I was a student at NYU Film School some 30 years ago, so it was gratifying to be working with him. I also studied under Dick Smith with his professional make-up course, and this project was very much an extension of the teachings of that great make-up master who would turn 100 this year.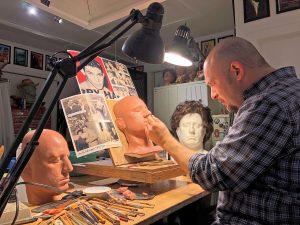 When the movie started playing at film festivals, critics remarked on how unrecognizable Ben Foster is in his role of Harry Haft; they talked about the 62 pounds that Ben lost to be an emaciated Nazi prisoner and the weight he put back on to be the muscular heavyweight fighter and more weight gain for his aging. Happily, they did not mention the fact that Ben Foster was wearing eight appliances for his regular daily make-up, and I took that as a sign of success. His three silicone facial appliances, three hairpieces, and upper and lower false teeth/plumpers seemed to fool them. Likewise, the aging didn't seem to distract from Ben Foster's powerful emotional portrayal either, but enhanced the performance according to reviews.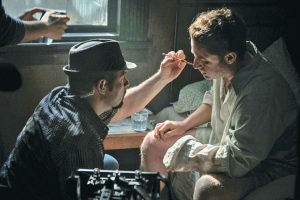 I always wanted to be able to hide my work in plain sight, affecting a character change while not calling attention to the work I was doing, in service of the story without creating a distraction of artifice and fakery. The make-up work in The Survivor, coupled with Ben Foster's incredible performance, is the dream job in the realm of realistic human character make-up work that I'd always wished to get a chance at doing. I'm grateful for Ben Foster's trust and support from Lone Survivor, our first of four movies and 10 years ago, to now with The Survivor. I'm also grateful for the contributions of the small team of top artists I worked with to help me bring this movie make-up to life and to a storytelling level that elicits major emotional reactions from the audience. The Survivor is work that I am proud of and happy to have created. •