By Katy Fray | Department Head Make-up, & Renée Vaca | Department Head Hair
All Photos: Nicole Wilder/Paramount+
---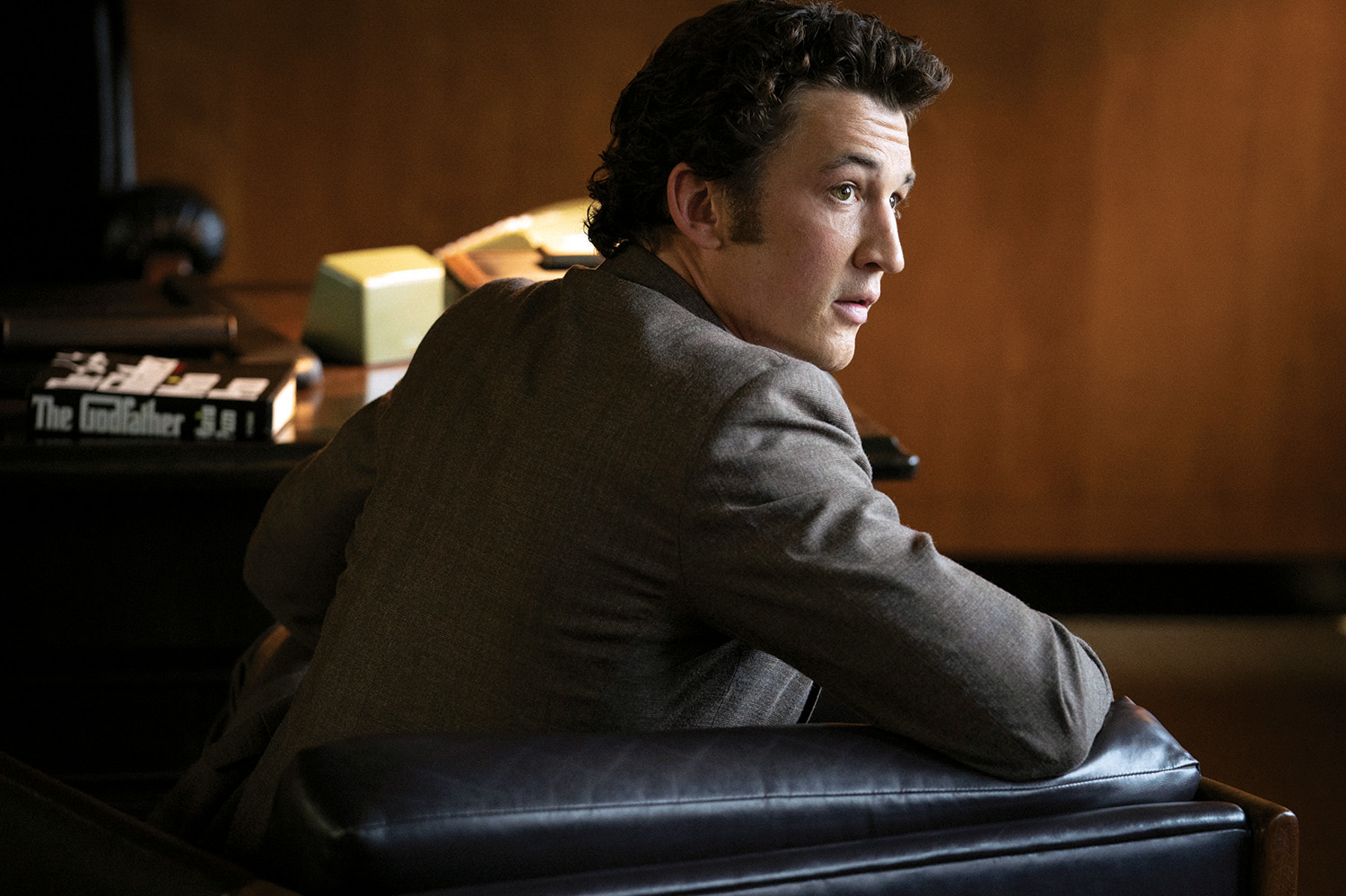 "Look … we wanna make a movie…'' says Miles Teller (playing Oscar®-winning producer Albert S. Ruddy) for Paramount+'s new series The Offer. Now, 50 years after that classic's triumphant release in March 1972, The Offer is the limited event series about the making of The Godfather—the movie almost never made. It is based on the extraordinary, never-revealed experiences of the making of the most highly regarded and seminal piece of cinema history. 
The series stars Miles Teller as Albert S. Ruddy, Matthew Goode as Robert Evans, Juno Temple as Bettye McCartt, Giovanni Ribisi as Joe Colombo, Dan Fogler as Francis Ford Coppola, Burn Gorman as Charles Bluhdorn and Colin Hanks as Barry Lapidus.
Led by our fearless showrunner, Nikki Toscano, and executive producer Russell Rothberg, we were provided a creatively free environment which allowed us as department heads—Katy Fray (make-up) and Renée Vaca (hair)—to design the looks for each character.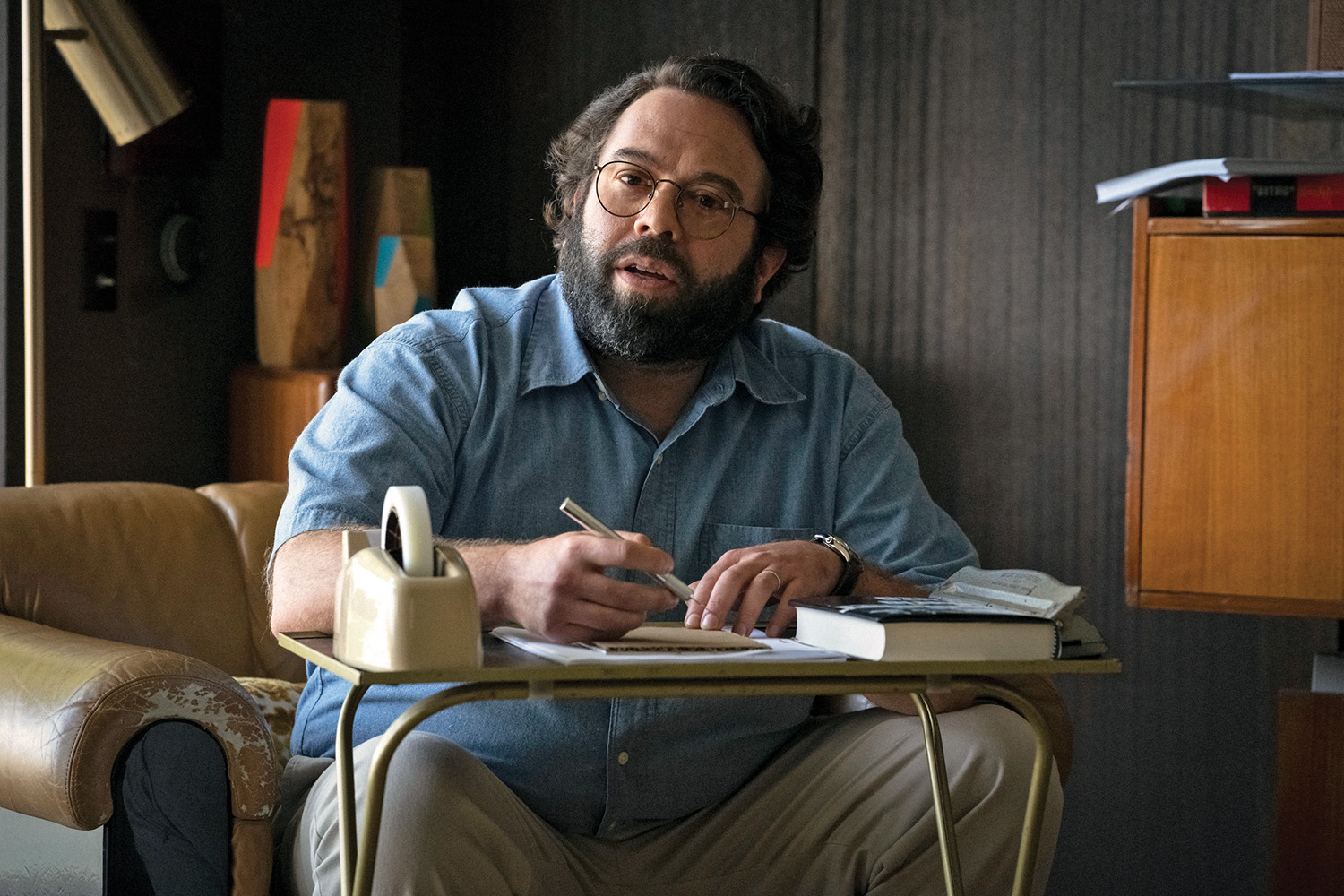 With an iconic film as our inspiration and the limited resources of a television series, we were excited and challenged to take on this epic journey. It was a daunting task to be honest—"Let's recreate the most beloved film in the history of cinema!!! It'll be fine!!!"
We were put at ease by our incredible producing team and the overall positive and creative atmosphere, who allowed us to do whatever it took to get the job done.
We trusted the process, the art, our talent, and our skills to connect, create, and work together as a team. The trust the producers had in our abilities and opinions, especially pertaining to the period, was very refreshing. The actors were also empowered to go all out and prepare for their roles without any constraints.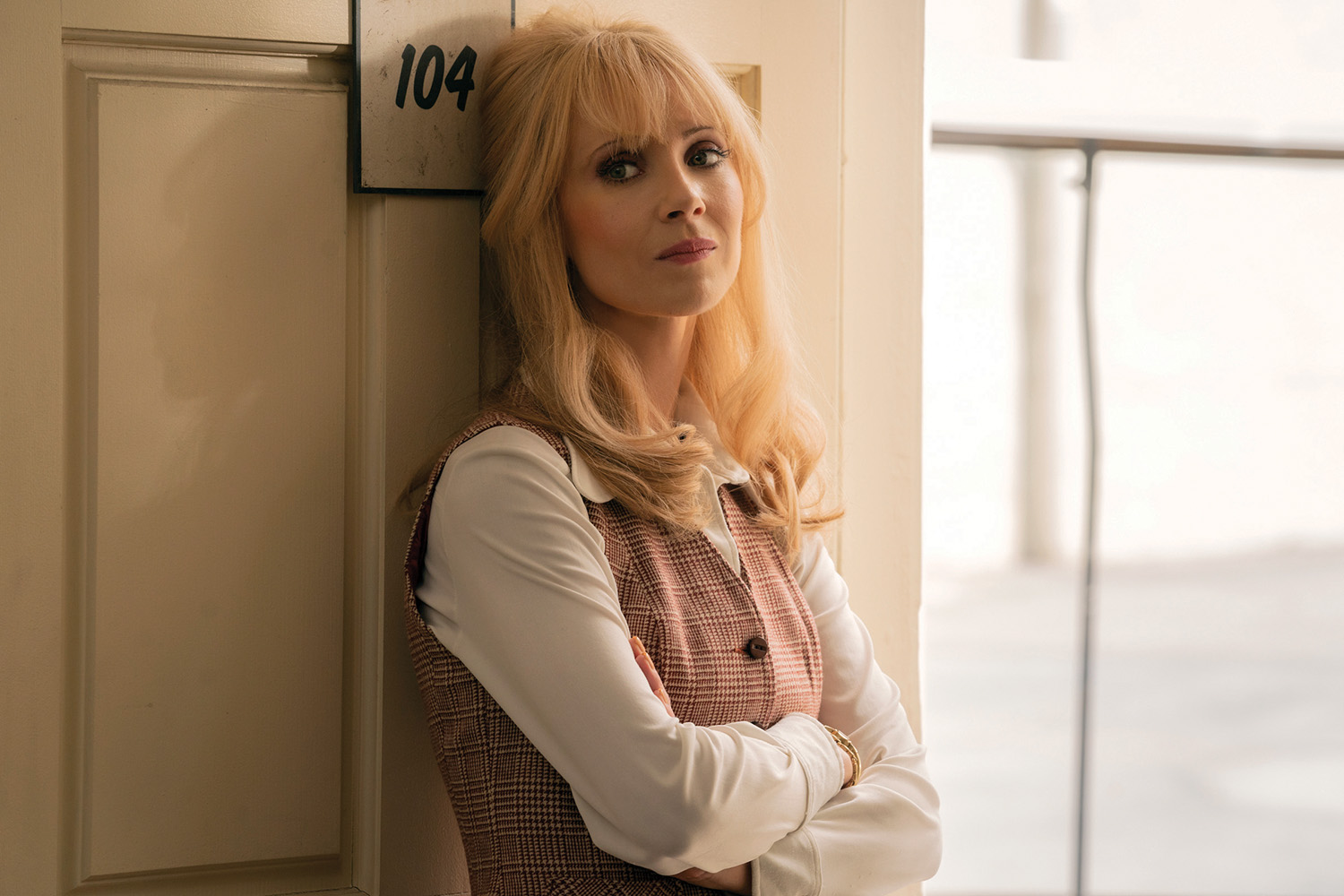 "The talented and beautiful Juno Temple completely transformed.''
Renée Vaca: "I loved the idea of having her essence scream Goldie Hawn. Every day I wrapped her gorgeous long curly locks in a wig cap and then she was off to make-up. Once Katy was done with her, Juno was back for the application of her custom lace front wig. I was inspired daily by Juno's fabulous wardrobe, and changed hair styles based on what she was wearing for the scene. One of the great parts of collaborating with Juno is that she will try anything! Nothing is off limits. We created this backstory in which Bettye, a divorcee, didn't have a lot of money. She would use ribbons, the same clips multiple times, headbands, and scarfs.  She didn't have an endless supply of extras and "Bettye" didn't go to the salon. She doesn't have an over-the-top overly designed hair look. It's just real, the effortlessness of the period, in which I see the beauty. Free-flowing hair, to playful updos, all the way to an Oscar look."
Katy Fray: "They say I met this amazing person and I will never forget the day we met,'' Juno was such an incredible person and Bettye was a fun character to develop. From Brigitte Bardot to Goldie Hawn, there were so many references and iconic ideas for her charter. She is young, cute and ready to work in Hollywood! Her look was simple, using the late '60s Vogue and thousands of period reference photos. We made a soft and 'real looking' period make-up for her. She is so beautiful inside and out and made developing her look an absolute dream."
"You got brains … and you got the balls! … try using both."
—Robert Evans
Matthew Goode's character leapt off the page and onto the screen in his amazing portrayal of the iconic Robert Evans. At the premiere screening of the series, his character delighted and humored the audience. As an English actor—taking on a titan of industry in Hollywood's historical elite—was incredible and not an easy task. 
Katy Fray: "Trying to create a character with Matthew was the most fun—the 'over-tanned' Robert Evans! He was a wild man with a lot of stories! If you've seen The Kid Stays in the Picture, you know what I mean! We used a mix of tanning shops, a lot of painting and sealing. Emphasized his eyebrow shape, and maintained this look throughout, with a few crazy drug bender nights, making him look exhausted from all the parties and the toll it took on his body."
Renée Vaca: "Always a pleasure working with the talented Mr. Goode! Mornings were filled with intellectual conversation and many laughs! He's blessed with amazingly textured hair which was grown out, cut to the period, and beautifully connected all the elements to fully embody Bob Evans."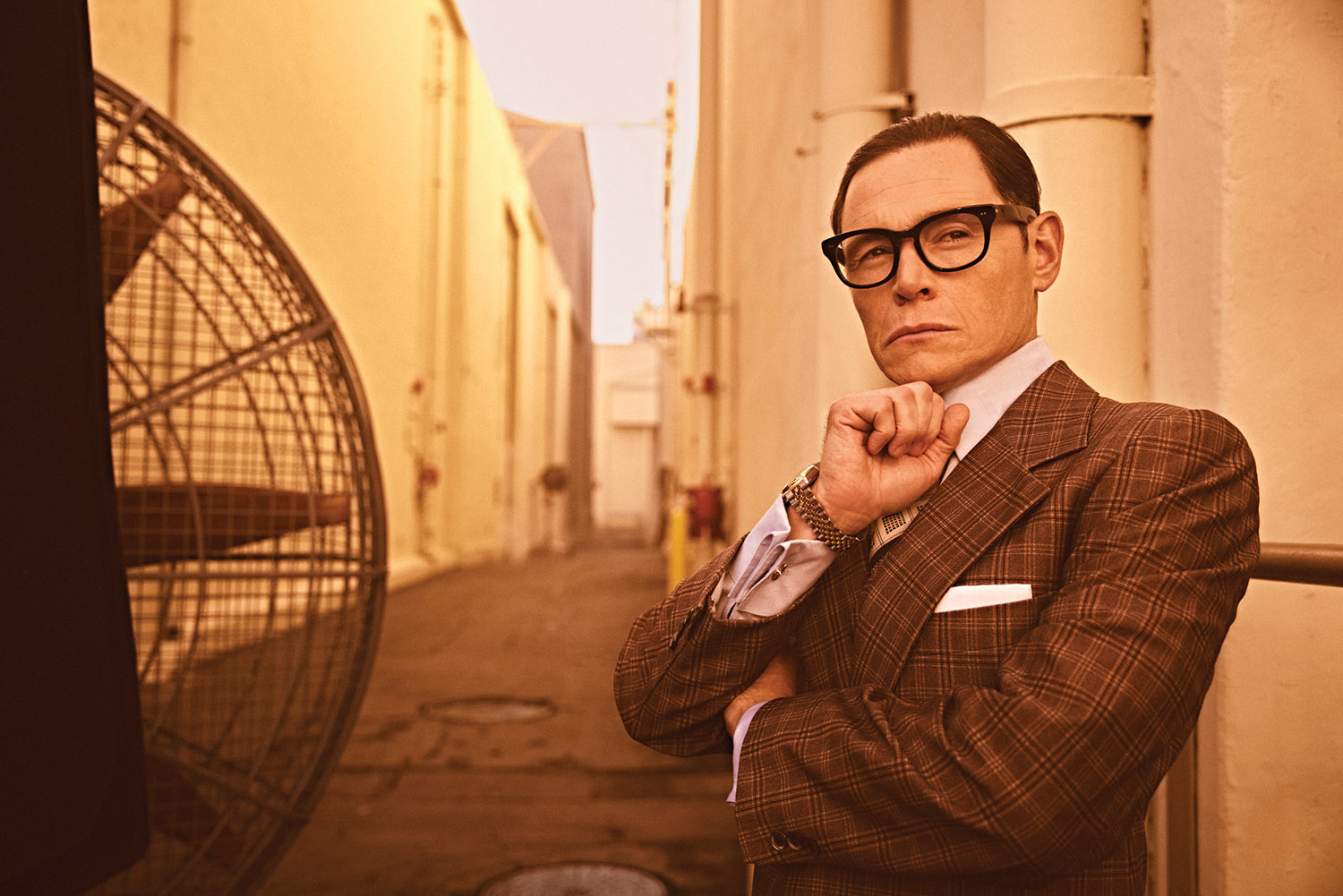 "If I say I'm going to handle something … I'm going to handle it.'' —Al Ruddy
Katy Fray: "Miles was an absolute pleasure to work with. I created his sideburns, maintained his skin and look throughout the show. We designed him based on the real Al Ruddy. Miles and Al had many conversations together about the task he had creating the original film. Al was a great source of information and color when it came to creating the final look. Using his essence through the reference of archival and 'behind the scenes' photos, we were able to create a young Al Ruddy. The real Al Ruddy said, "I can see myself in Miles''—so I feel we did a good job!"
Renée Vaca: "It was an absolute pleasure working with Miles Teller. From the gate, Miles and I connected on three elements: A no-nonsense approach to communication, honesty, and collaboration. Being an executive producer on this project, he was not only committed to his character, but was active with the needs and wants of the working crew. Miles willingly let his hair grow out and I cut and styled it for the period. Without a doubt, all these elements together, really brought Al Ruddy to life." 
"You wanna make a movie that makes my people look like animals … and that ain't gonna happen.'' —Joe Columbo
Katy Fray: "What can I say—an incredible actor to work with. Myself and Renée worked together to develop the look, that I applied every day. He made my life easy. We designed his look to match the real Joe Colombo as much as possible. Giovanni gained weight, we shaved the middle top part of his head, kept the very small front piece and added a small custom lace piece in the middle of his head to make it look like a thinning comb over. This with the original 'Brill Cream,' polished nails, a very normal, real-looking complexion, natural make-up, shaped eyebrows and shading really brought the character to life."
Renée Vaca: "Giovanni Ribisi completely transformed himself into Joe Colombo! Gaining 45 lbs. for the role and committing to every aspect of character realism. We cut, colored, and shaved the top of his head. Then pieced out the hairline to create a base for the hairpiece applied by Katy Fray."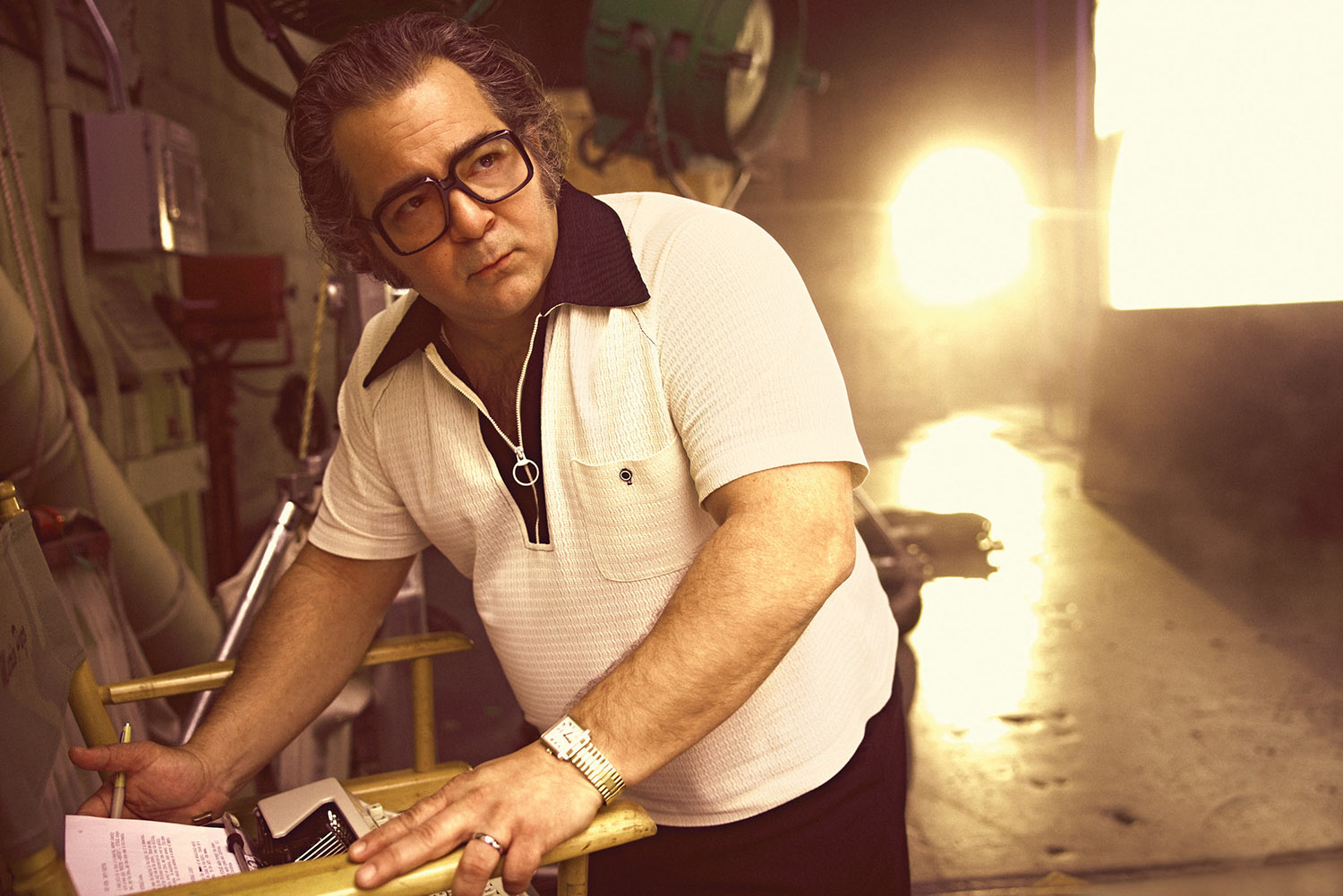 "…a scene about gangsters arguing over sauce??"
­—Mario Puzo
"…no, a scene about family arguing over sauce!''
—Francis Ford Coppola
Katy Fray: "Working with Dan Fogler and Patrick Gallo who played Mario Puzo was a dream. These two actors were actually roommates at the start of shooting. They wanted to develop their characters together which I thought was incredible. With so many great reference photos of Francis Ford Coppola and Mario Puzo, we chose to use all the elements from our actors and the original photos and meet in the middle. Patrick and Dan had to grow extra facial hair, luckily, they had strong facial hair—unlike a lot of actors! Nedra Hainey looked after Patrick throughout the show, having to cover his own tattoos on the fly when costumes were changed last minute."
Renée Vaca: "I had a blast working with these two undeniably talented actors. Their connection was fierce and they jumped off the screen every time they were together. Living together, bonding friendship, and respect for each other definitely shows on screen. Dan Fogler, and Patrick Gallo grew out their hair and it was cut and styled to achieve the period look. I used my favorite El Patron black hair gel to cover those grays temporarily which allowed us to show the passage of time from 1969 to 1974 with ease."
"Marlon Brando is interested…'' —Al Ruddy
Katy Fray: "For Justin Chambers playing Marlon Brando, we had to create a basic look for him before the transformation and then two other looks. The first as Marlon Brando himself at the time, and another as him in the full 'Don' make-up. This look was originally created by the late, great and amazing pioneer of make-up, Dick Smith. I followed many of Dick's techniques, and adapted them to modern-day products, using stretch and stipple, with a few plastic transfers to achieve the old-age make-up. With a Matthew Mungle old-age stipple, shading, teeth plumbers, age spots, all focused on the original design, using jutting features. Justin loved this process and welcomed the way we helped him transform himself into the real Brando. Knowing Dick Smith was the original make-up designer for the movie, I was extremely nervous, and excited to be able to recreate the icon look of the 'Don.' James Ferry and myself would have fun projects, prepping for future episodes. We made plumpers for Justin Chambers with the amazing help and advice from Dental Tech. With their guidance and the new technology available today, we were excited by the end result. We did our best to recreate a new version of what Dick Smith made for the original movie. Instead of metal to hold it together, we used a tooth vacuform that we then sculpted for the plumplers. We then recast the grill with thin vacucfom and dental acrylic to achieve the ensconced jaw of the Don in The Godfather."
Renée Vaca: "Justin Chambers was transformed from Marlon Brando to the Godfather. Starting with blond hair, extensions were added for a low ponytail. El Patron, instead of shoe polish which was actually used by Brando, was used in the scene when he transforms himself for the producers. Justin's hair was then colored dark brown and styled appropriately, while Katy Fray and her team created amazing teeth to complete The Godfather look."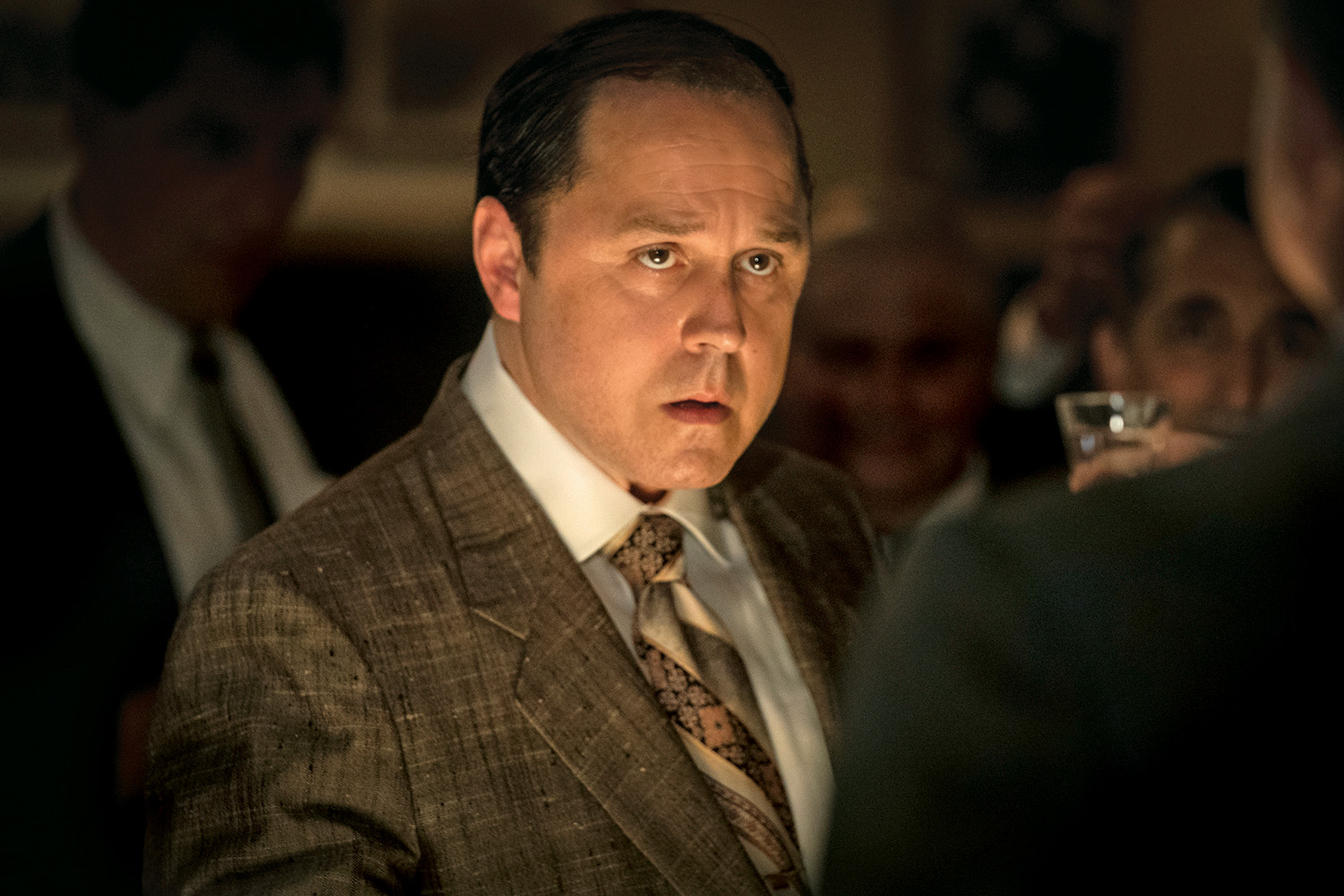 "The beautiful and powerful owner of the Chateau Marmont, Nora Arnezeder (Francoise Glazer), was completely transformed…''
Katy Fray: "For Francoise, we chose to use a more classic European influence, using Paris Vogue 1960s references which was a softer look with a more classic red lip line to give a sexy French love interest. Her make-up told the story from the glamorous premiere screening to a soft, distressed look in bed. Helen Kalognomos executed the make-up daily in such beautiful detail."
Renée Vaca: "Nora Arnezeder, a blonde short-haired beauty, morphed into Francoise Glazer. Using Brigitte Bardot style as an inspiration, I had her colored to a chocolate brown and attached a custom three-quarter piece to give the length and bounce. Her looks range from sexy effortless hair to a premiere updo style and everything in between."
"We need more hair and sideburns!!!'' 
—The 'hair & make-up trailer'
Renée Vaca: "When it came to making the boys look good and of the period, our main cast and secondary characters were ready and willing to jump into the period. Frank John Hughes (Frank Sinatra) completely committed. We executed this by shaving from the front hairline, three inches back and pushing the back hair forward to achieve the look. Jake Cannavale (Caesar) fearlessly had me cut two feet of his beautiful long thick curly hair into a short mafia look. Joseph Russo (Crazy Joe Gallo) had his hairline and entire top thinned out with a facial mole made and applied by Katy Fray. 
There were many challenges throughout this production. With the constraints surrounding the COVID-19 epidemic, we had to be safe and work around a lot of unusual workplace obstacles. The cast and crew came together to make the best show possible. We recreated so many iconic hair and make-up looks and couldn't be prouder of the show we have created together. We, Katy Fray and Renée Vaca, would like to thank all the Local 706 make-up and hair artists who contributed and enhanced the feel of our show. •