by Shandra (Sha') Page | Co-Department Head Hair & Journeyman Hair Stylist
The Beguiled is an atmospheric thriller set during the Civil War, so the overall hair styles needed to be inspired by the 1800s time period. As heads of the hair department, Tony Ward and I,  collaborated with hair design artist Odile Gilbert, who set the look for the women in the film—it's an almost entirely female cast. The first styles that were created took a longer time to prepare so Tony and I had to tweak the process in order to make it work every day on a film set—for a tight 26-day shoot! The challenge was to go from an hour-and-a-half of hair prepping to 20-30 minutes per person, narrowing it down.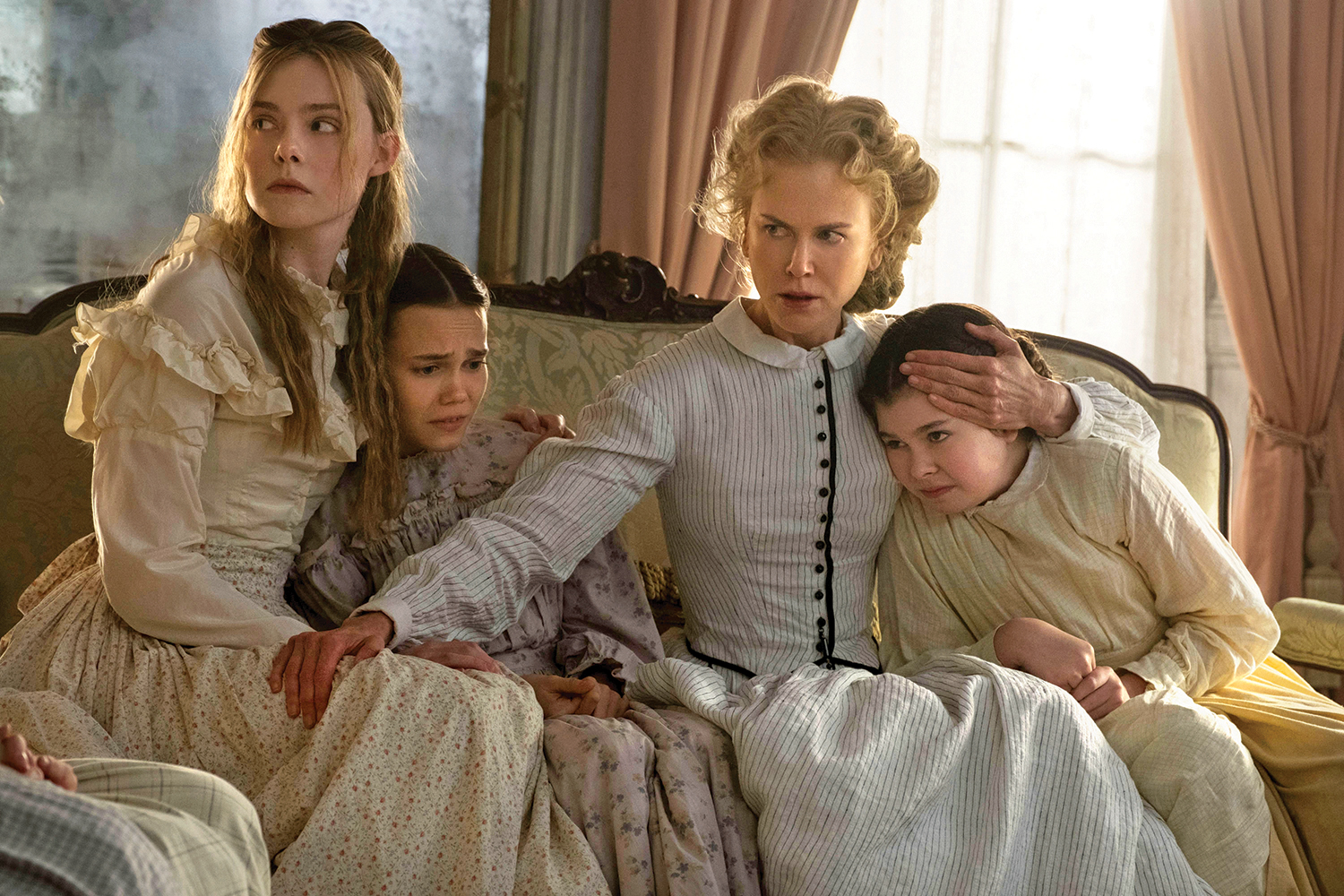 The goal was to make the hair to be "film-friendly" in part since this movie was being shot on film, as specified by screenwriter and director Sofia Coppola—who I had worked with on The Bling Ring. For this movie, I worked on Kirsten Dunst and Elle Fanning; and Tony worked on Nicole Kidman and the film's male lead, Colin Farrell. Tony, myself and hair stylist Nell Bell-Rattler switched off throughout production on the four younger teenage actresses in the cast.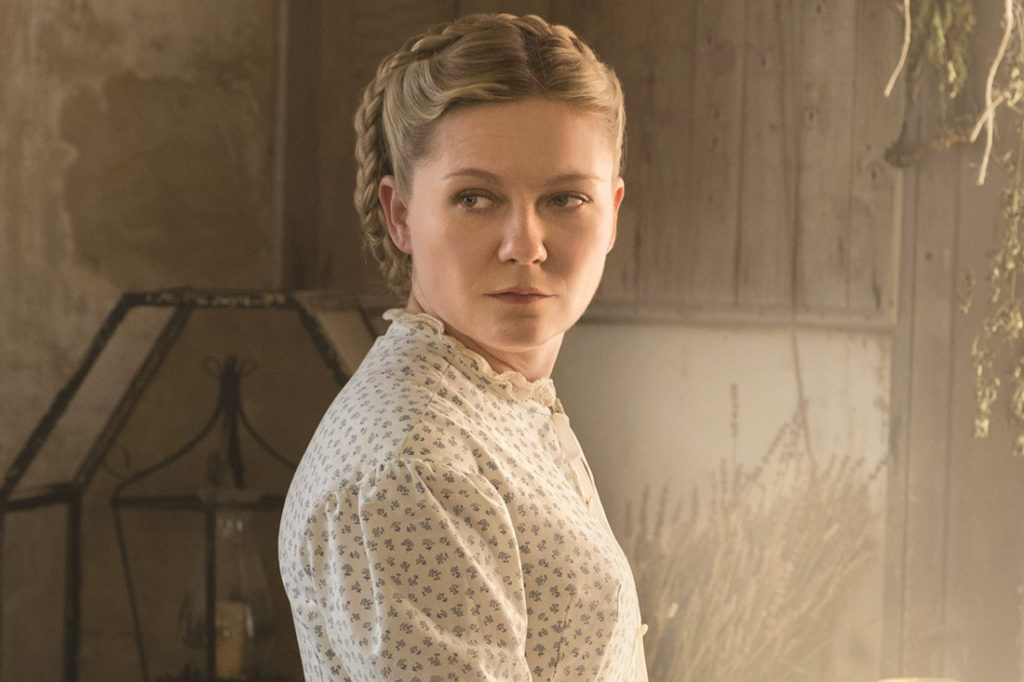 All the women had hair extensions, with 2-3 different looks apiece, and sometimes we had to prep their hair the night before. For example, I braided Elle's hair every night for the next morning in order to get the texture. That took about 30 minutes. Nicole wore a wig, so Tony would prep her wig each night as well. For Kirsten, her hair was up most of the time in-character so I didn't have to braid her hair every night to prep for the following day, but I did have to re-braid her hair every day for her look in the film. There were some scenes where her hair was down and I did have to prep it for those scenes. Elle had her basic look, but for one dinner scene, we needed her to look more formal. So we used hair ornaments and altered the hair slightly. Sofia wanted a reality conveyed, that these women weren't paying money to get their hair done. All of them have the same clothes and the same hair style because they're alone with the war on.
I worked closely with costume designer Stacey Battat, who had also been on Sofia's movie The Bling Ring. For the costumes, we had one week to test. So we ran through all the looks with hair ornaments, taking pictures and doing a slight camera test—not really a motion camera but just seeing how everything looked together. This was helpful so we could know what the dinner scenes with all eight actors were going to be like—before any filming was done—and what the hair styles were going to be before we got to the set.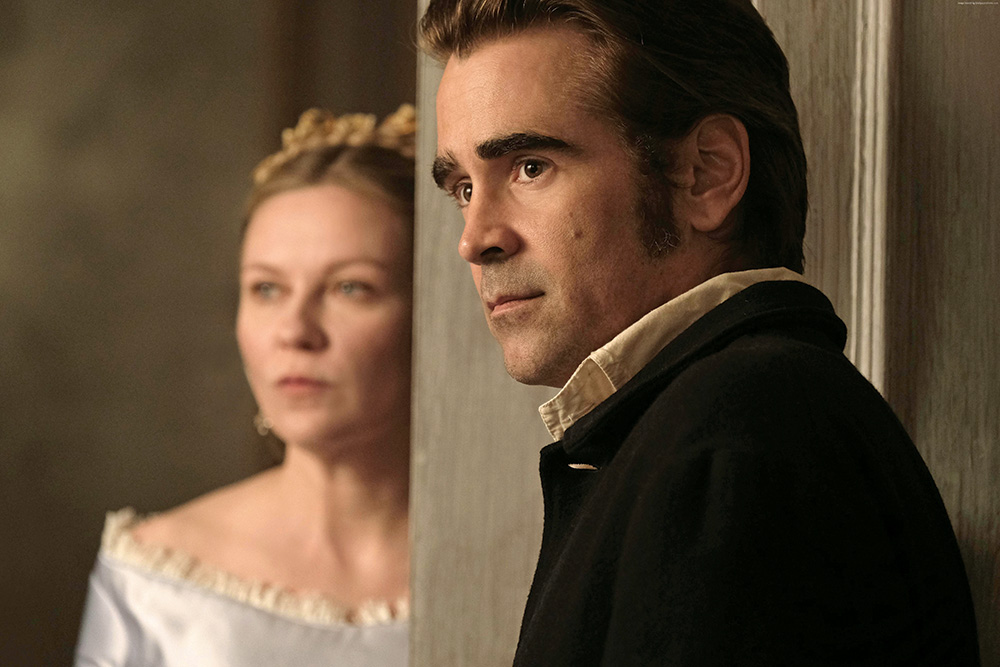 A few things did change slightly as we went along; all the girls have their own personalities, so ideas came up. Some of the ornaments changed. I would say, "Oh, Sofia, do you like this for Oona [Laurence]?" And she would say, "Yeah, I really like that one better." We had designed the looks in the first tests we took and then when we got to filming, everybody got more comfortable with their looks and their hair styles. When in doubt we just asked Sofia, right on the day of shooting. She would say "yes" or "no" because she knows exactly what she wants, including to period. I would ask Stacey as well, to coordinate with the wardrobe. The Beguiled was a good collaboration like before, and I hope we can do it again.