By Araxi Lindsey | Department Head Hair
---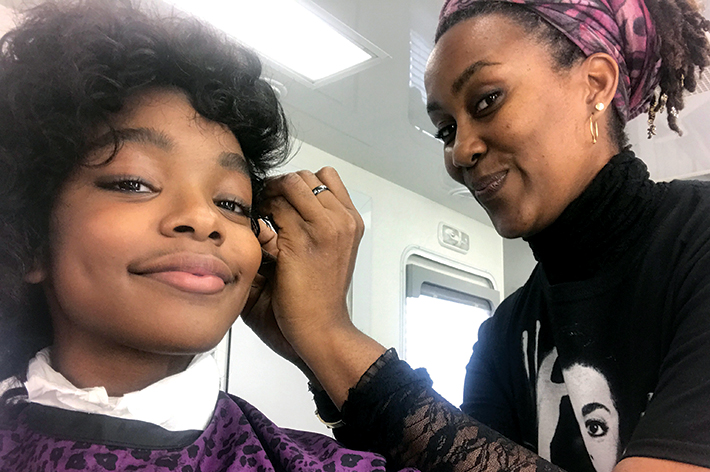 I have been Department Head Hair for the TV series Black-ish since the pilot. I wanted to create a look that has never been seen on television, but would be admired by the hair styling community and others across the world. Growing up, I adored the hair styles worn on The Cosby Show. I wanted to create the same nostalgia for today's America. After numerous meetings with the executive producers and the creator of our show, I was able to breathe "hair life" into the Johnsons. Over the past five seasons, my team and I have literally created hair trends and duplicated many iconic-period hair styles. I'm proud to share my thinking process in creating hair styles for our family, the Johnsons.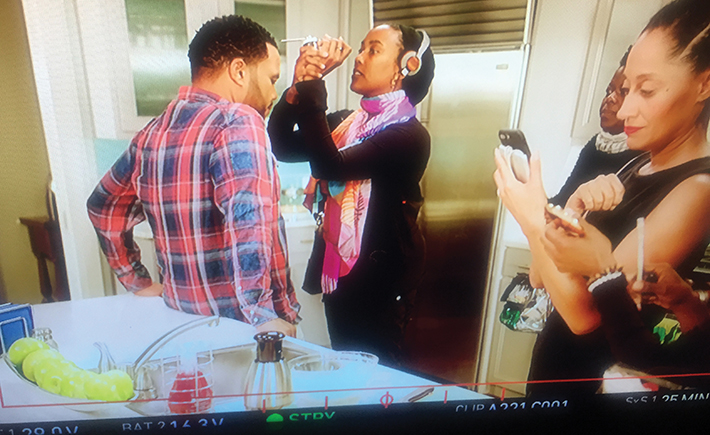 Andre 'Dre' Johnson (Anthony Anderson) is today's "trendy dad." Since childhood, he's always kept up with the fashion and really cares about his appearance. A hair-curling sponge is sometimes used with Black Solutions hair mousse to create his present-day look.
Rainbow Johnson (Tracee Ellis Ross) is an anesthesiologist and mother of five, so she doesn't have much time for herself. I wanted "Bow" to wear quick, healthy personality hair styles. Bow's style usually consists of braid updos and full natural curls, with minimal curling iron use. I don't use much product on her hair. My CHI blow dryer with a Super Solano hair diffuser and my hair sculpting usually does the trick.
Earl Johnson "Pops" (Laurence Fishburne) is the typical smooth gentleman you'll see at the steakhouse bar sipping brown liquor. We keep him sharp with a low haircut with minimal tapering on the sides. I prefer using nut or seed oils on his hair and scalp before using a Denman brush to keep his hair in place.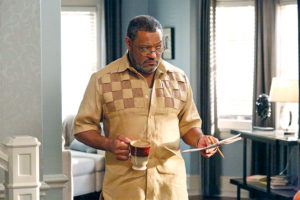 Ruby Johnson (Jenifer Lewis) is my community's favorite aunt. She's colorful, expressive and daring. She loves to keep her natural hair protected from heat and chemicals by wearing cornrow or plat braids under textured wigs, or bright, bold and large head scarves, which is the way she shows her personality.
Zoey Johnson (Yara Shahidi) is who I wanted to be today's Denise Huxtable. Before Grown-ish, Zoey was the teen trendsetter, the popular teen in high school. Like her father, she enjoys keeping up with and creating trends. Her hair is also an expressive way to show her mood. Over the years, she's worn individual braids with multiple colors past her waist (which took Tinisha and me 18 hours to do), as well as natural full curls with minimal heat.
Andre Johnson, Jr. (Marcus Scribner) is played by an actor who has always reminded me of Kirk Cameron. I saw him growing into the underdog heartthrob who everyone roots for. His father wants him to mimic his habits and style, but Junior builds his own world. Junior is today's "nerd" who gets the girl at the end of movie. We currently use the same product as we use for Andre Johnson, but with a different technique to create height and definition.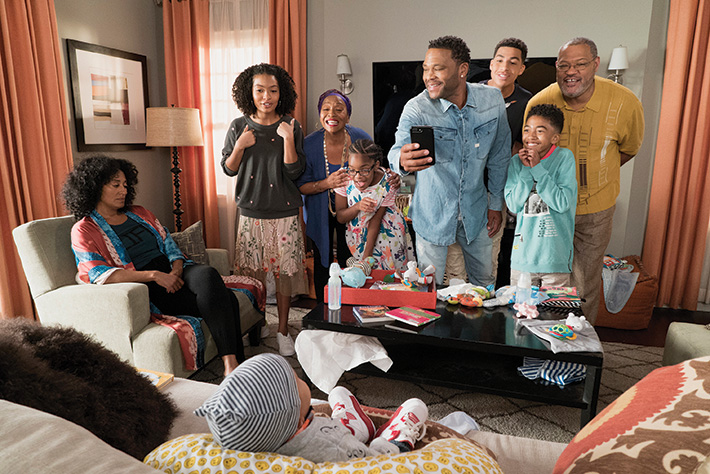 Jack Johnson (Miles Brown) has evolved from the pilot to season five. In the beginning of the show, Kenya Barris, the creator of Black-ish, wanted his look to be a bit rascally. Over the years, you can see his character mature. "Kinky Curls" hair gel and water with a little hair twisting enhances the curl pattern of Miles' hair.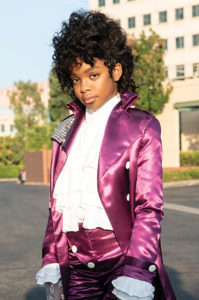 Diane Johnson (Marsai Martin) is a little gem and I had so many ideas when I first met her. I've been waiting to see her hair texture on television since Tootie Ramsey on The Facts of Life. I wanted Diane to be the image of the brown-skinned, medium-length, Afro-textured-haired young girls in my community. Over the years, I've used hair beads, barrettes, cornrow and individual braiding techniques for her, as well as protective hair styles like buns and ponytails. I have kept her hair and scalp moisturized and healthy. Shea Moisture, Derm Organic, Love and Snow, Kera Care Affirm and Design Essentials are a few product brands I've used while styling her hair.
Devante Johnson (August and Berlin Gross) is our youngest character on the show, and I wanted him to look like a child who stays with grandma. To create his look, we use a soft brush and hair cream.•