A Wayward Glance at Babylon
By Heba Thorisdottir | Make-up Designer
& Jaime Leigh McIntosh | Hair Designer
---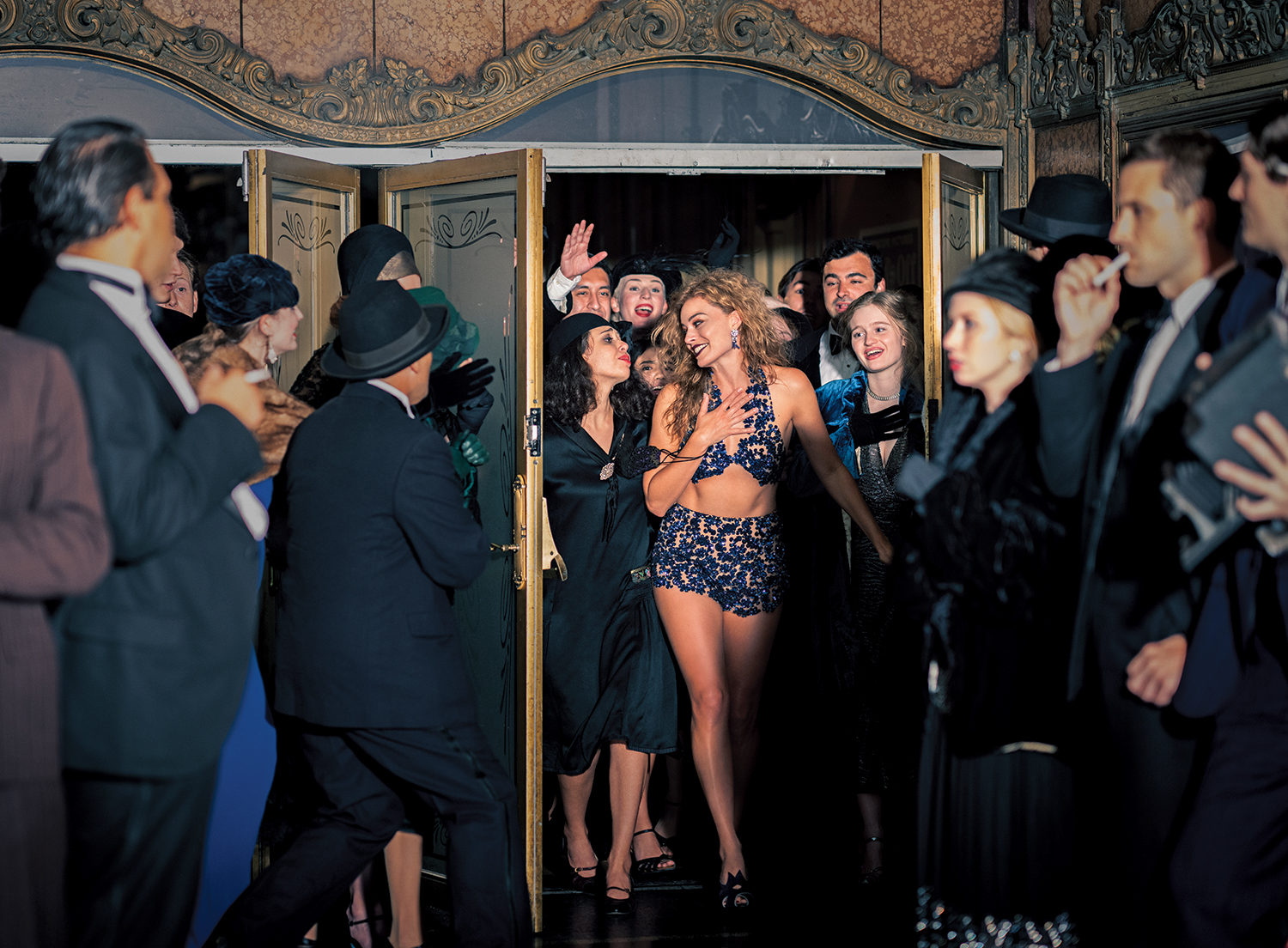 The challenge of helping to facilitate Damien Chazelle's Babylon vision: We had to let go of everything we knew or thought we knew about the 1920s, especially where Hollywood make-up and hair styling was concerned. Damien encouraged an intense deep dive into finding the more obscure and unseen looks of the time. We worked closely together to do our best to find a balance between honoring the era and Damien's big, bold, brash unapologetic vision.
After reading the script:  We knew there would not be crisp bob-length finger waves, thin eyebrows and perfectly drawn cupid bow lips the story called for, everything from dirt, grit, blood and sweat through to looks for behind, and in front of the cameras of Hollywood.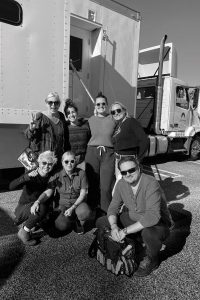 The importance of working together: We had to find the right balance to help every character be just enough of the period but not so much that it tipped out of Damien's Babylon. If make-up wanted to lean into the classic period, then hair would go the other way and vice versa. It was a constant dance between make-up, hair, and costumes. 
This followed through into our main teams and we are so thankful for the incredible artists that helped bring our designs to fruition: Seana Chavez the eyeliner queen, Ahou Mofid the tamer of fiery red wigs, Alex Storm the airbrush wizard, Meghan Heaney the ruler of the gents styles, Jeong-Hwa Fonkalsrud the lash-laying master, Renia Green-Edittorio the kiss curl controller and our background supervisors Mandy Artusato, Emma Burton, Akiko Matsumoto, Aubrey Marie and Katherine Barber. That was no easy task and they smashed it daily! Big thanks to all that came to help, you never knew what you would be faced with, everything from insane opulent party scenes with crazy amounts of nudity, to pooping elephants, vomiting starlets, windy, dusty hot days, armies of soldiers running into battle, cage fighting, rats eating through to high-society gatherings… Without you all, we would never have gotten this done and we thank you. We were also honored to have the elephant man and Siamese twin prosthetics design king, Arjen Tuiten,  on board with us and of course, the one and only Jean Black, make-up artist to Brad Pitt.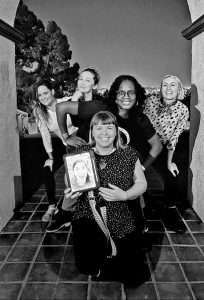 The story and how to tell it from a make-up and hair perspective: A tale of outsized ambition and outrageous excess, the rise and fall of multiple characters during an era of unbridled decadence, and depravity in early Hollywood. 
Manny Torres (Diego Calva), a Mexican immigrant who embodies the outsider and the audience perspective. 
When Manny is young, boyish, and unkempt, he has a softness to him as he starts to gain confidence within the film industry and his job prospects and career grows stronger, so does his make-up and hair styling.
HAIR: As the story progresses, we start to see him more put together. I styled his hair tidier with a side parting. By the time we see him toward the end of his story arch, he's a big shot in the movie world, I used more product with a full slick back, reminiscent of Michael Corleone from the Godfather films. This helps Manny look much older and harder compared to when we first meet him. 
MAKE-UP: Manny starts out tan and fresh faced. And as he gets more success and excess, I made him paler and used alcohol paint to show time passing and a little aging. I always used a patina of dirt on his hands and neck to show grittiness and texture.  
HAIR: With a time jump to the 1950s, I wanted to show thinning of the hair and slight receding, Rob Pickens made a top hairpiece to blend into Diego's own sides and back.
MAKE-UP: I brought in Jason Collins from Autonomous FX to handle the aging of Manny in the 1950s. We tested transfer pieces; the stretch and stipple and paint job came out better for the lighting, so we went with that. Jason also applied a silicone bald pate to use under the hairpiece.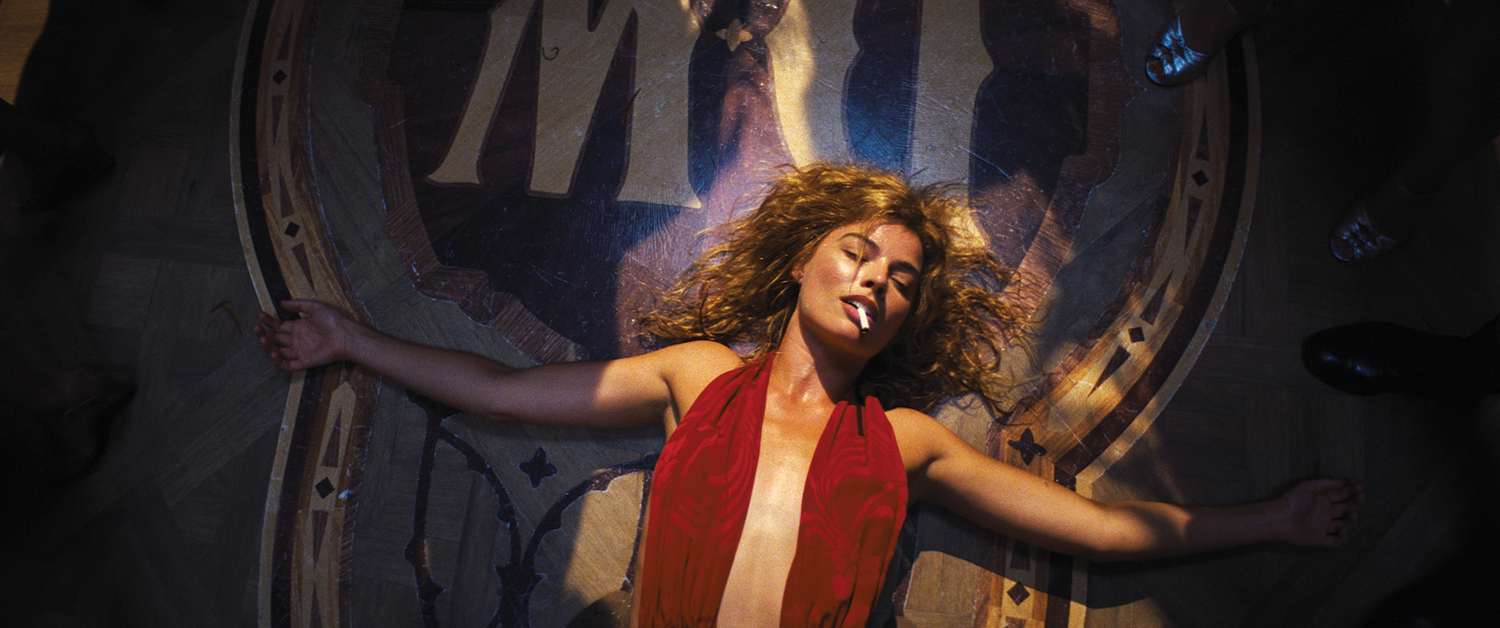 Aspiring star, the "wild child" Nellie LaRoy (Margot Robbie)
HAIR: Avoiding the cliche '20s hair styling followed through with Nellie, wanting a timeless look, avoiding styles that were rigid, structured, dowdy or unflattering. Wanting more movement and freedom. I tested multiple lengths, varying levels of "wild" and we settled on the longer style. I wanted it to look uncut, un-styled, and to have the versatility to make it big, wild, and crazy. I worked with Rob Pickens to design the color, length, and texture. I knew the type of effect I wanted to get when I styled it wild, so Rob used techniques to create a fluffy lightweight volume, then for subtle baby hairs, fine mohair was used. I added lighter pieces to help bring more dimension to the overall style. Two wigs were custom built, one long and one short. I knew everything about these wigs needed to work in a way that I could set it and leave Margot to do her thing, especially during big party scenes. The wigs needed to be part of Nellie and Margot had to feel like it was her own hair, so she could dance and whip it around like Janis Joplin. It needed to move like a real head of hair. The only time Nellie landed fully in the cliche period style was with a studio "makeover" finger waved bob, a far cry from the wild style of the true Nellie LaRoy.
MAKE-UP: Damien did not want skinny brows and a perfect 1920s girl. Even though the story is set in the 1920s, Damien always leaned into more of a timeless look and when I was in doubt, I imagined what the look would be if it was the 1970s and Fellini was doing a 1920s film! I looked at pictures of anyone from very young Clara Bow and 1920s. Mugshots to Studio 54 for inspiration for Nellie. Her make-up goes from a fresh-faced wild child to a movie star and beyond… Her make-up bag had everything in it from beautiful reds to deep dark-colored lipsticks, dirt, blood, sweat, and lots of tears!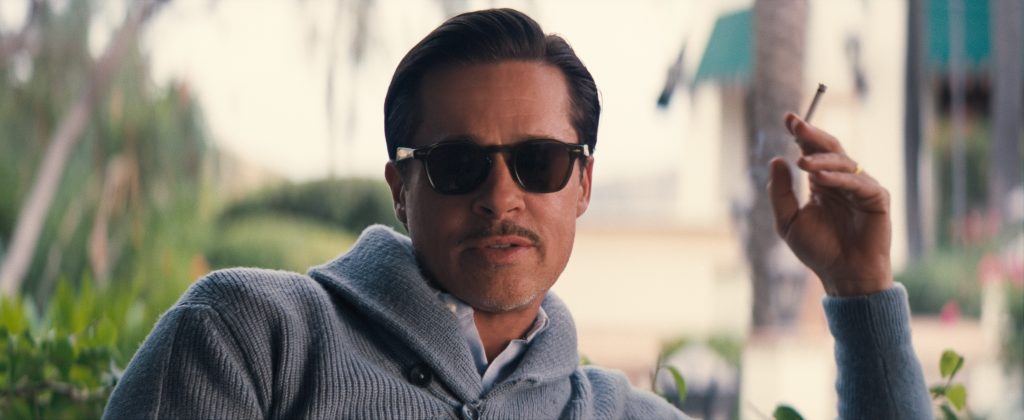 The classic silent movie star Jack Conrad (Brad Pitt) 
HAIR: Jack has a classic timeless style. Once it was decided Jack would be a brunette, special colorist Kadi Lee stepped in to facilitate that transformation. To style his hair, I would spray with water, jojoba oil would be applied, then combed into place and allowed to dry naturally. This gave the weight I needed to keep the style closer to Brad's head but also meant I didn't need to load his hair full of product. It also meant it wasn't too rigid or shiny, so when it needed to move in more physical scenes, it could.
MAKE-UP: Jean Black wanted to try and capture the look of the 1930s movie star. Decided to go with a half pencil moustache. Since Jack was going with darker hair per JL's discussions with Brad and Damien, Jean wanted brows and lashes darkened as well. When Jack was in a film within the film, she used a cream black ink blue/green eyeshadow similar to what was used in the period, as well as mascara to intensify the look. His base was lightly tanned in film depictions and when in regular life scenes, Jean went back to something more natural.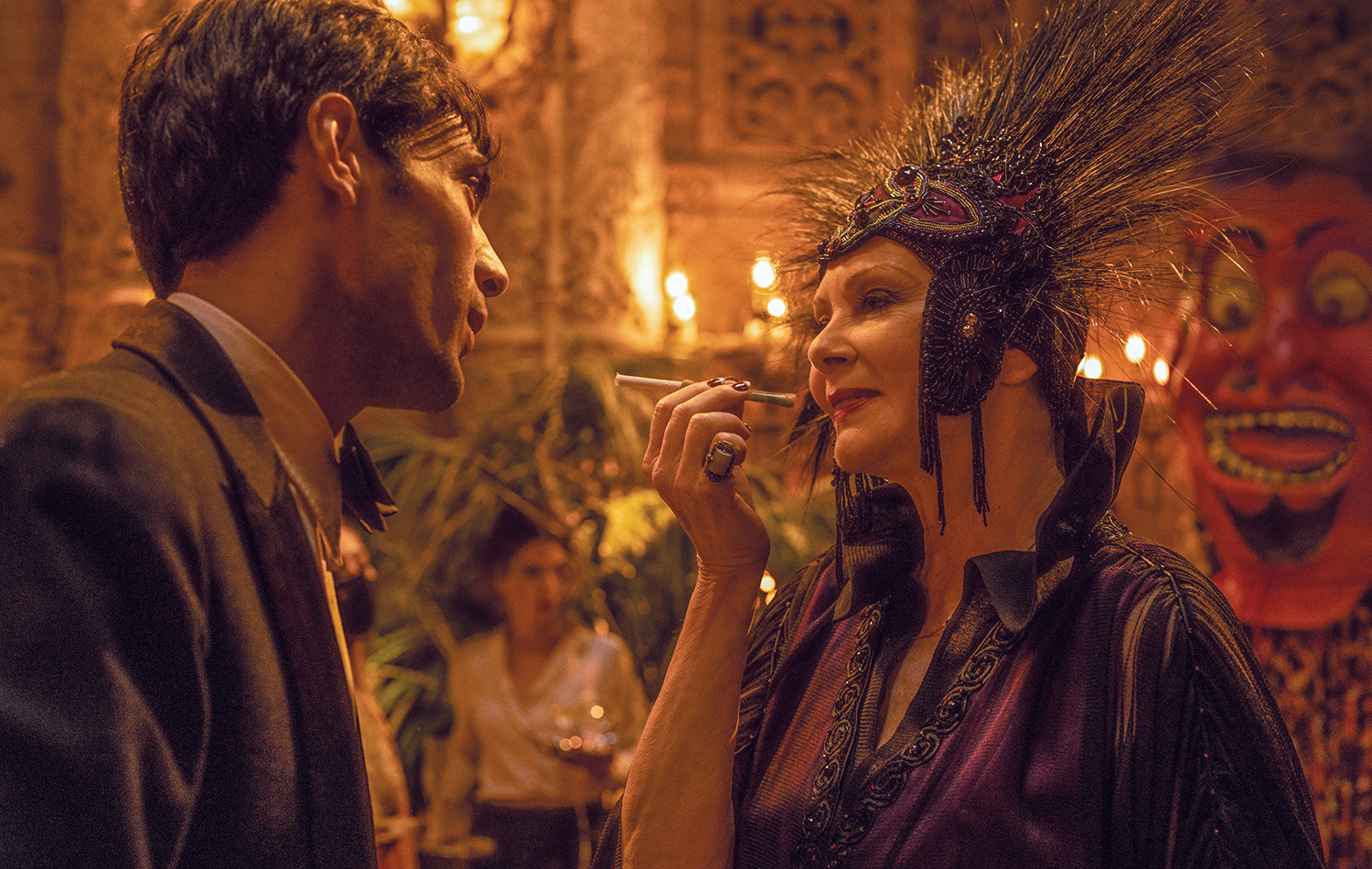 Hollywood journalist Elinor St. John. (Jean Smart)
MAKE-UP: Elinor was our anchor in terms of setting the period. She is a journalist and is the powerhouse and the outsider looking in at the same time. She had a fabulous wardrobe to set off the make-up and Jeong-Hwa Fonkalsrud executed it perfectly every time. 
HAIR: With a customized fire-red wig from Rob Pickens' stock, Ahou Mofid and Jean worked closely to work out the style and silhouette for Elinor. I knew from Mary Zophres' incredible costume design that Elinor would be one of the few characters to have more of a period feel, with an array of glorious hats for Elinor. Ahou worked out how the wig styling would work, with the hats off, Jean wanted to see more height in the style and drew inspiration from the turn of the century, with height and softness.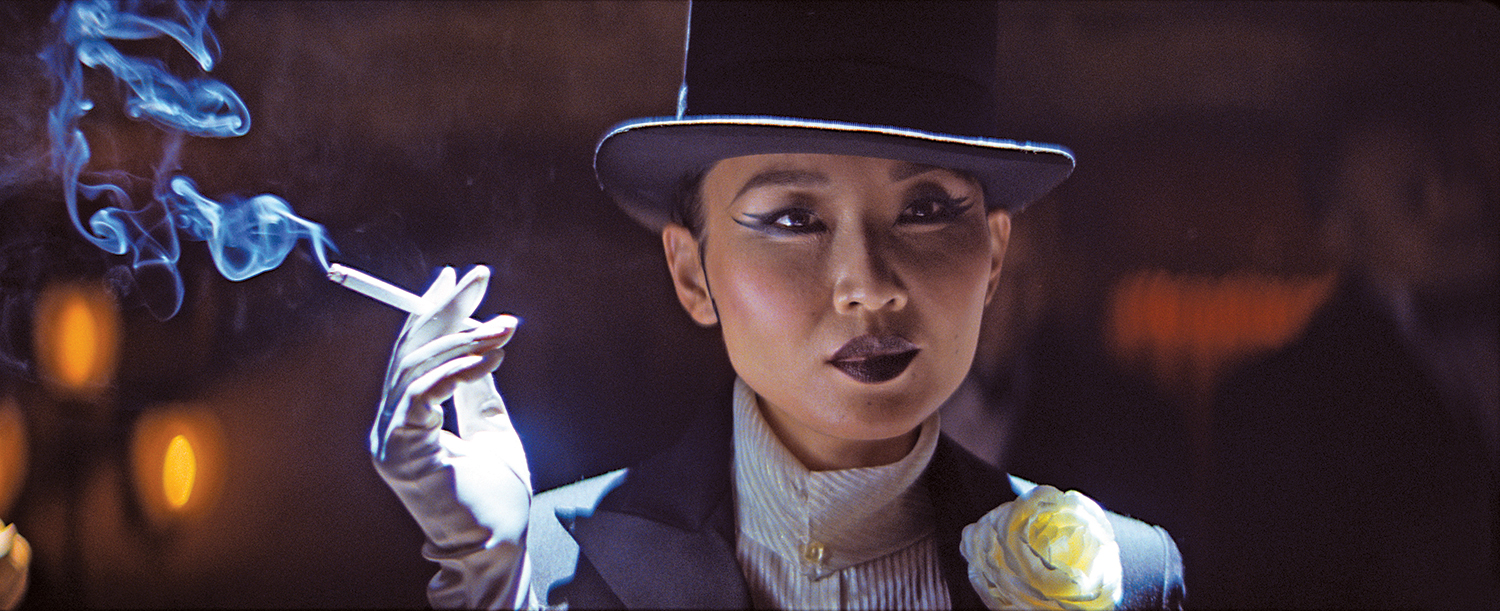 The impossibly elegant Lady Fay Zhu (Li Jun Li)
MAKE-UP: For Lady Fay, we looked to Anna May Wong for her class and elegance. Besides Anna, her inspiration was from geishas to kabuki to Comme des Garçons from the '80s. Wong Kar-Wai's 2046 and tried to push everything a little too far. Even when scenes called for a very simple look, Seana drew her eyeliner slightly exaggerated.
HAIR: Using LiLi's own beautiful hair, we needed to find our own timeless style for Lady Fay. We drew inspiration from styles from the beginning of the 20th century and loved the feel of the female characters in Wong Kar-Wai films 2046 and In the Mood for Love. Renia created styles for Lady Fay that have a natural softness to them and are effortlessly beautiful. The performer Lady Fay, wearing the top hat, a simple low bun in the back, Renia crafted the beautifully placed kiss curl sideburns to add to the androgynous feel of the look.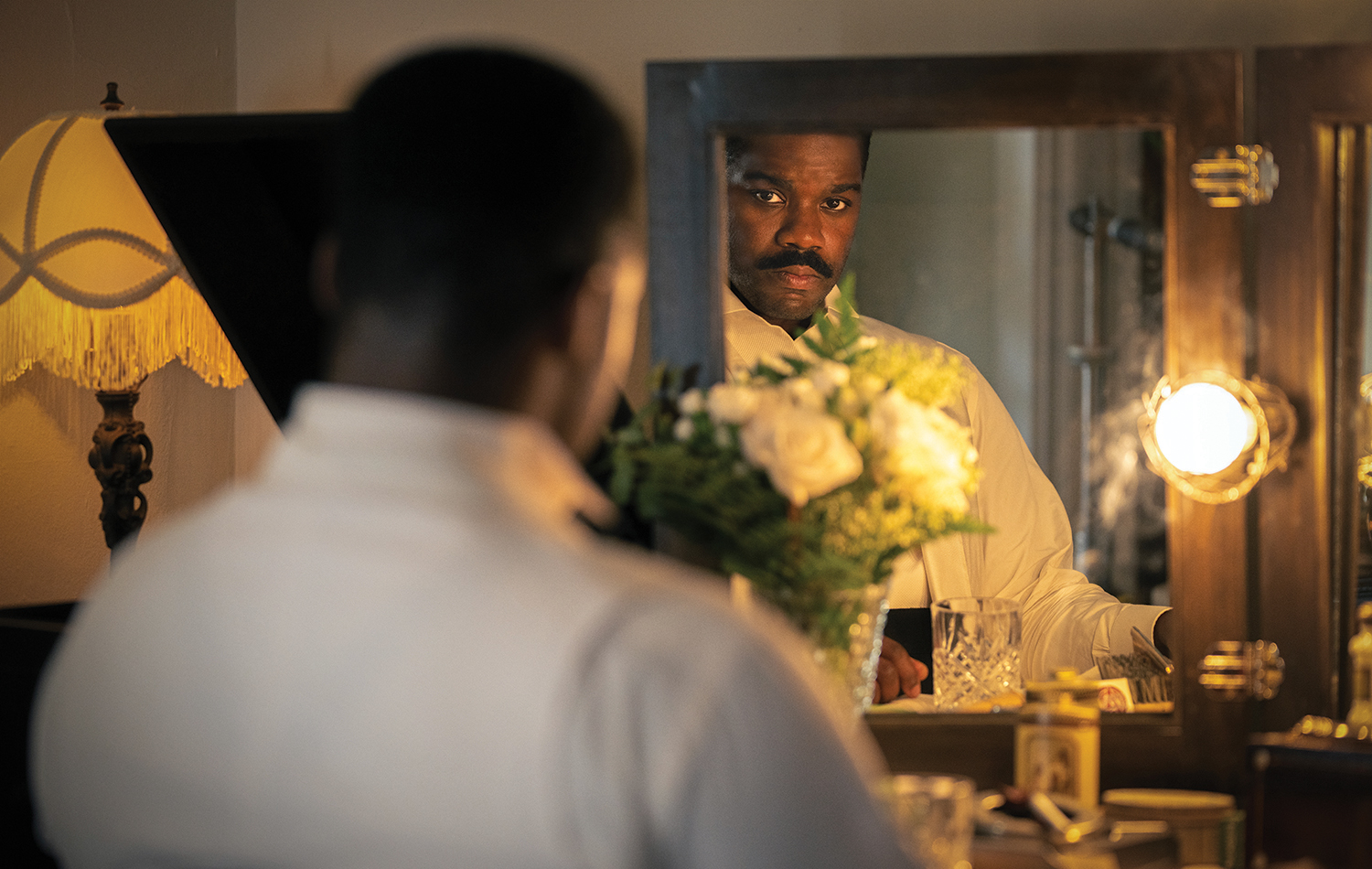 Supporting cast and background 
Support cast was a wild range from the impossibly elegant Lady Fay Zhu, with her eyeliner to die for, Hollywood journalist Elinor St. John with her fiery red hair, Sidney Palmer always looking fly behind his trumpet, the many wives of Jack Conrad & all the Hollywood moviemakers from big shot Irving Thalberg to female director Ruth Adler, actors and crew all working away in the Hollywood heat! We had a total of 140 cast members, so to say we were kept busy was an understatement.
Damien's eye for detail is extraordinary and his involvement in not only the character design process but the background as well, individually designed with a specific purpose in mind, whether it be two background in a scene or 800, meant we were heavily involved in the background casting process, so much so that we were helping to find people ourselves that could fit the part. This also meant that every single background actor would need to be processed through the fittings schedule before their shoot day.
Babylon had everything from prim and proper high-society Hearst party guests with conservative hair styles, including Marion Davies with make-up artist Cale Thomas expertly covering and drawing in her pencil thin brows and Hearst himself, to face-painted clowns on stilts, pioneer saloon patrons with grimy facial hair to 800 bloody, sweaty 15th-century soldiers in battle, from outrageously excessive party people letting their freak flags fly, to creators of old Hollywood, crew members with deep set grime and sweat, bloodied cage fighting broads, Siamese twins, a rat-eating muscle man and his seedy underbelly audience to classic moviemakers and 1950s moviegoers. Babylon truly has a little bit of everything! •