Michael Reitz, Department Head Hair and Zoe Hay, Department Head Make-Up fill us in on their work for This Is Us.
---
by Michael Reitz, Department Head Hair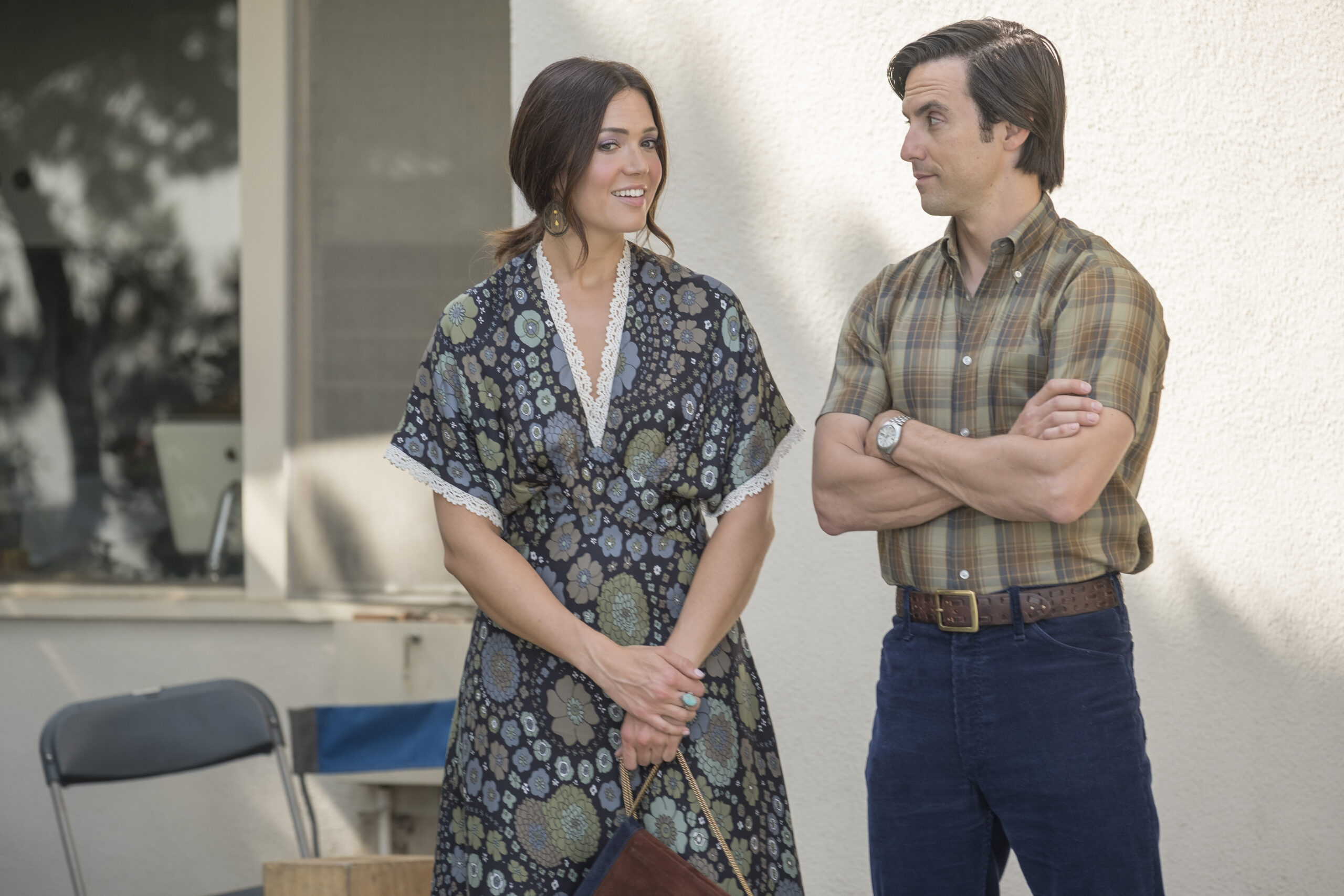 I've been at This Is Us since the pilot was shot in January 2016, and 4½  years later, I continue to marvel at the popularity of the show and the audiences' devotion to the characters. Is there anyone who doesn't love Jack? Or worry about the health of an aging Rebecca? Or feel conflicted: Team Randall or Team Kevin? 
As department head hair for This Is Us, it's the audiences' commitment to these characters – brilliantly created by our executive producer Dan Fogelman and his amazing team of writers – that inspires me each day to help further bring them to life.  
The pilot introduced us to a plotline that skipped back-and-forth between decades, although at the time we had no idea that nonlinear storytelling would play such a pivotal role in nearly every subsequent script. I remember working closely with Zoe Hay, our department head make-up, as we tested the looks for the various characters. We added extensions to Mandy Moore's hair to give her extra length and create a subtle 1970s vibe. Our template for young Rebecca was Meryl Streep's character in Kramer vs. Kramer. Jack Pearson's (Milo Ventimiglia) hair was loosely based on a young Michael Douglas.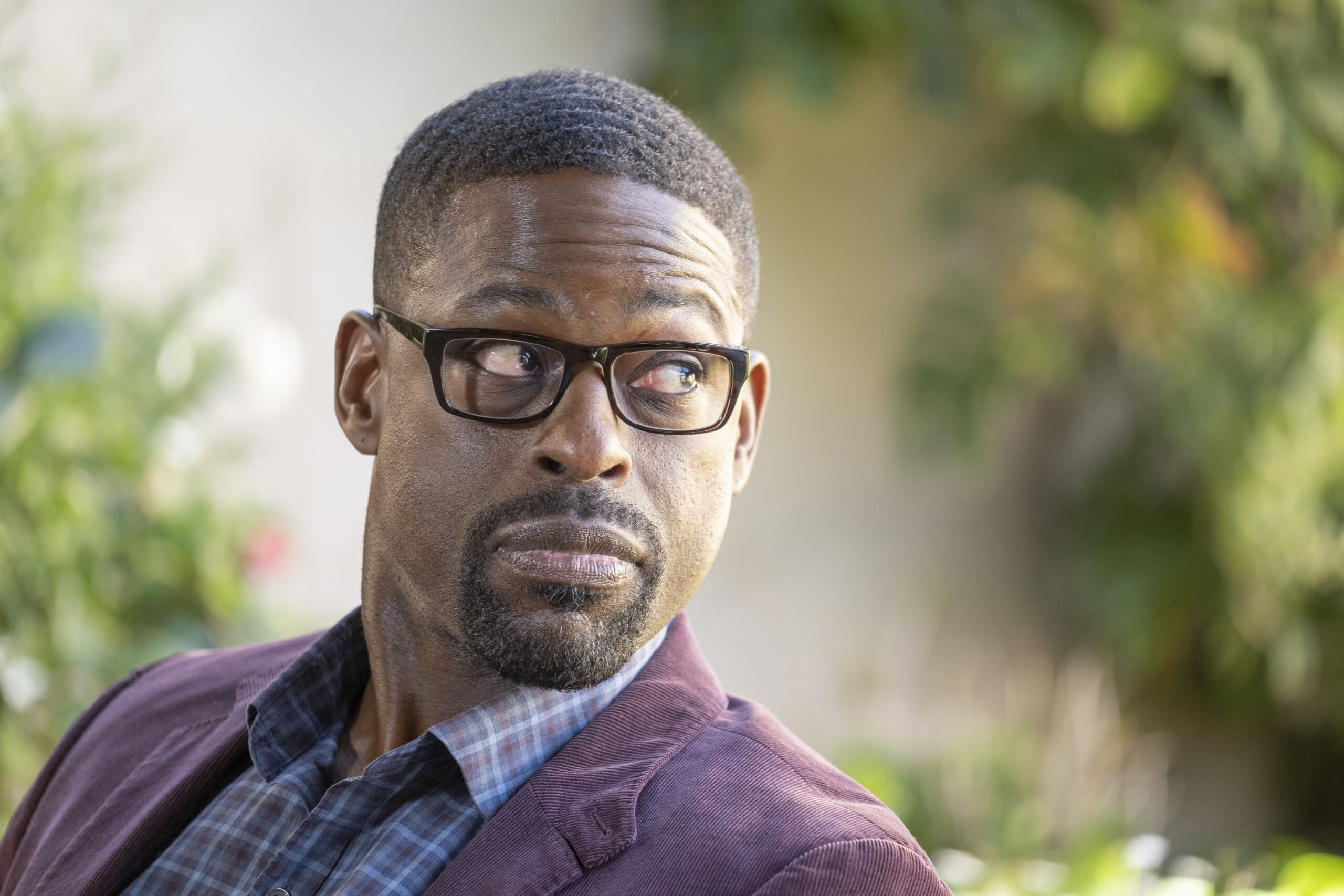 Randall (Sterling K. Brown), Kevin (Justin Hartley) and Kate (Chrissy Metz) were celebrating their 36th birthdays in the pilot, although in flashbacks we met them as newborns, so credit went to our talented casting department for turning 30-something actors into infants. With a little help from casting, this "aging the characters" thing was going to be a piece of cake. Just cast an age-appropriate actor, right? Wrong! Today, as we look toward Season 5, nearly every major character has gone through an age metamorphosis that scans decades.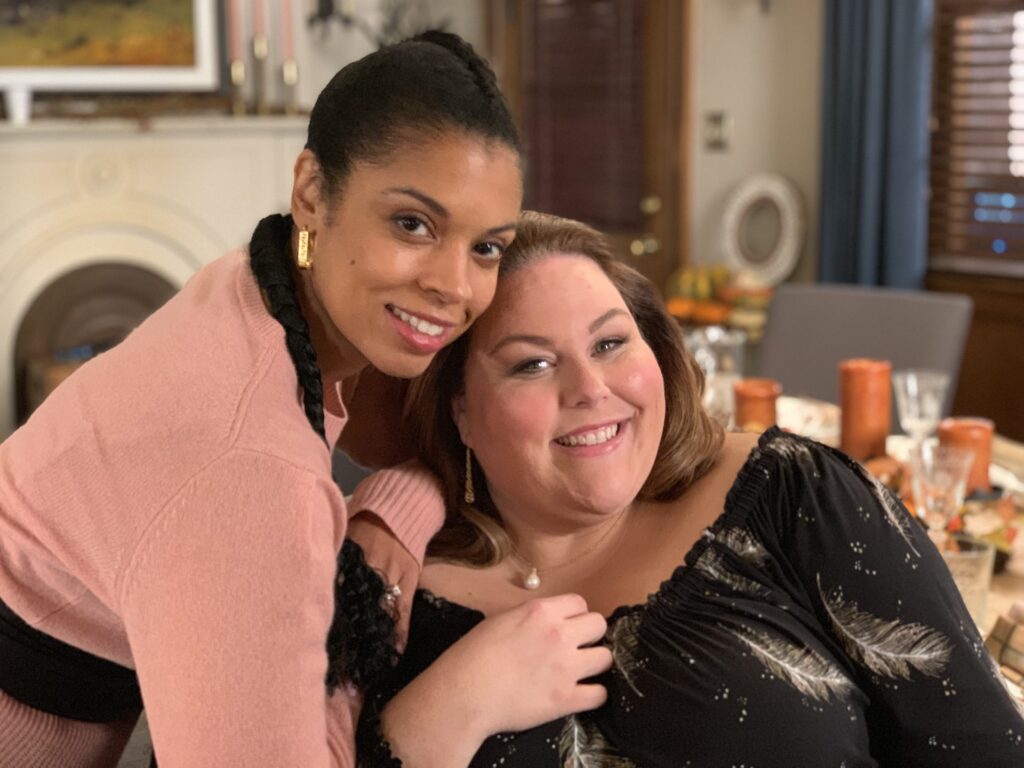 Family matriarch Rebecca Pearson has appeared as a teen in flashbacks, and as a frail, elderly woman on her deathbed in flash forwards. One actress, seven decades! A lace front wig, modeled after Sally Field's Gidget, was used to transform Mandy Moore into a 1960s teenager. As flawless as Mandy looks in real life, transforming a 30-something woman into a 16-year-old girl had interesting challenges. Working closely with Zoe and my irreplaceable key, Katharine Rees, we used a fracture wrap to help create a more youthful appearance. Poor Mandy! She's always a team player—even with those frequent 4 a.m. call times—but that day we pulled so tightly on her that I thought she might actually slug me.
It was early in Season 1 when we learned that we would have to transform Mandy into a woman in her 60s (her "present day" look). We had a two-week window to make it happen, with no indication that 60-something Rebecca would become a recurring character. The demand was stressful as there was no time to order a custom-made wig. Working within the context of the character—a mature, middle-class woman living in the Northeast—we rented at least a dozen wigs from my favorite Los Angeles-based wig maker, Justin Stafford. After numerous tests and countless notes, the network, our EP and Mandy Moore agreed on "the bob." It was a lace front wig that couldn't be altered because it was a rental. Honestly, "the bob" and I have had a love/hate relationship since day one. But with the support of my hair team, Zoe's make-up team, a very patient Mandy Moore (her transformation takes four hours!)  and a stellar production crew,  including our DP (Yasu Tanida) and lighting team, "the bob" and I have finally become friends.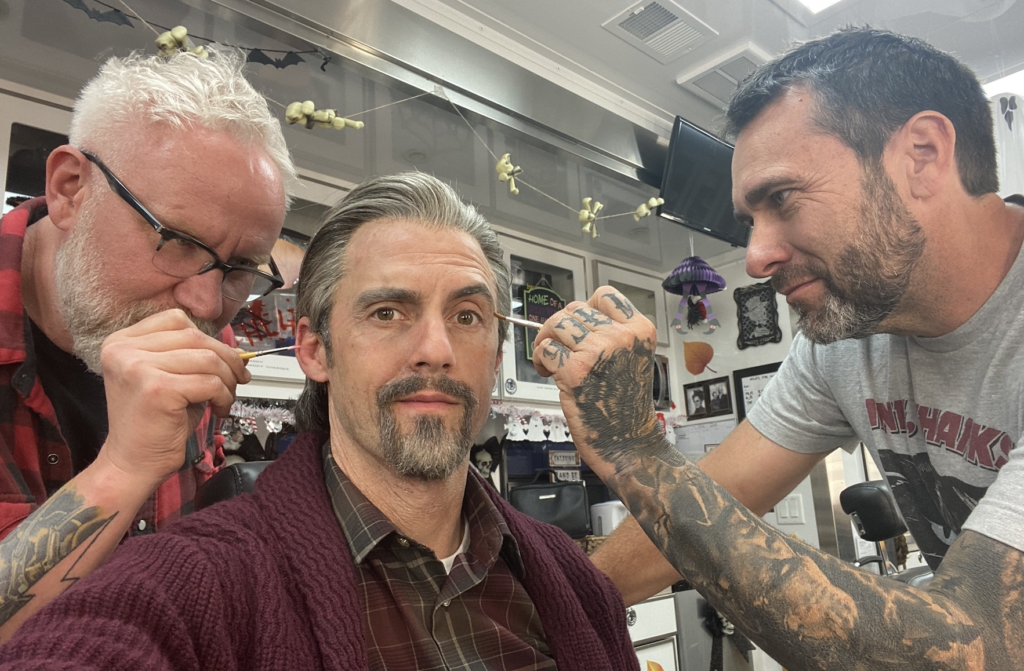 One character that I never suspected would need "advanced aging" is Milo Ventimiglia's Jack. After all, Jack was in his 50s when he died in a house fire in Season 2. But a Season 3 script about the present-day wedding of Jack's daughter, Kate, called for a dream sequence in which she envisions her father is still alive and attending her wedding as a vibrant man in his 70s. To age Milo into 70-something Jack, we used a custom-made lace front wig made by Stacy Butterworth, my "wig whisperer," whose attention to detail is unparalleled. The wig was cut and styled to emulate Milo's natural hair.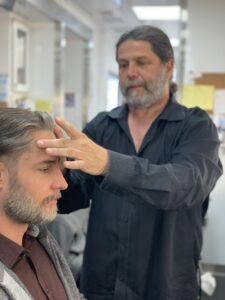 In ongoing flash forwards, both Randall and Kevin have also been aged. For Randall, we hand laid Afrotek hair that was custom-blended and laid in multiple layers to create a natural graying pattern over Sterling's natural hair, then barbered by Cory "Chill" Hill. For Kevin, we felt keeping his movie star look was important and used George Clooney as our inspiration. After trying full and partial pieces, wigs and toupees, we settled on a combination of a partial hairpiece with gray temple pieces that blended seamlessly into his natural hair.   
For our wonderfully diverse cast, it's important to present protective hair styles that keep hair free of damage and consistently healthy. For these protective looks, I rely on Germicka Barclay and Renia Green Edittorio, both of whom work tirelessly with our diverse actors to create styles that are both contemporary and fashionable. Wigs, extensions and hairpieces contribute greatly to the protective looks you see on our show.   
Heading the hair department at This Is Us has not only been the most challenging job of my 30-year career, but by far the most fulfilling. Anyone who has ever stepped foot on our set can tell you that the old adage "it takes a village" has never been truer. Looking toward Seasons 5 and 6, I can't wait to see how our journey at This Is Us continues to unfold.

---
by Zoe Hay, Department Head Make-Up
Department Head Hair Michael Reitz and I have been fortunate to work on This Is Us since the pilot.
We look back and laugh because we remember being told the show was just a little period family drama. Four seasons later, we have traveled to Washington, D.C., Memphis, Philadelphia, New York and Vietnam and covered time periods from 1908 to 2045, following the extended Pearson family through time in a completely nonlinear way. This presents many challenges on an episodic television schedule, coupled with a large cast, age make-ups, de-aging make-ups, look-a-like make-ups, period make-ups, character make-ups, extensive facial hair and prosthetics.
Along with myself, these are applied by Heather Plott (assistant department head make-up) and Luis Garcia, who must flex their makeup muscles handling both grooming, beauty and special effects on a regular basis.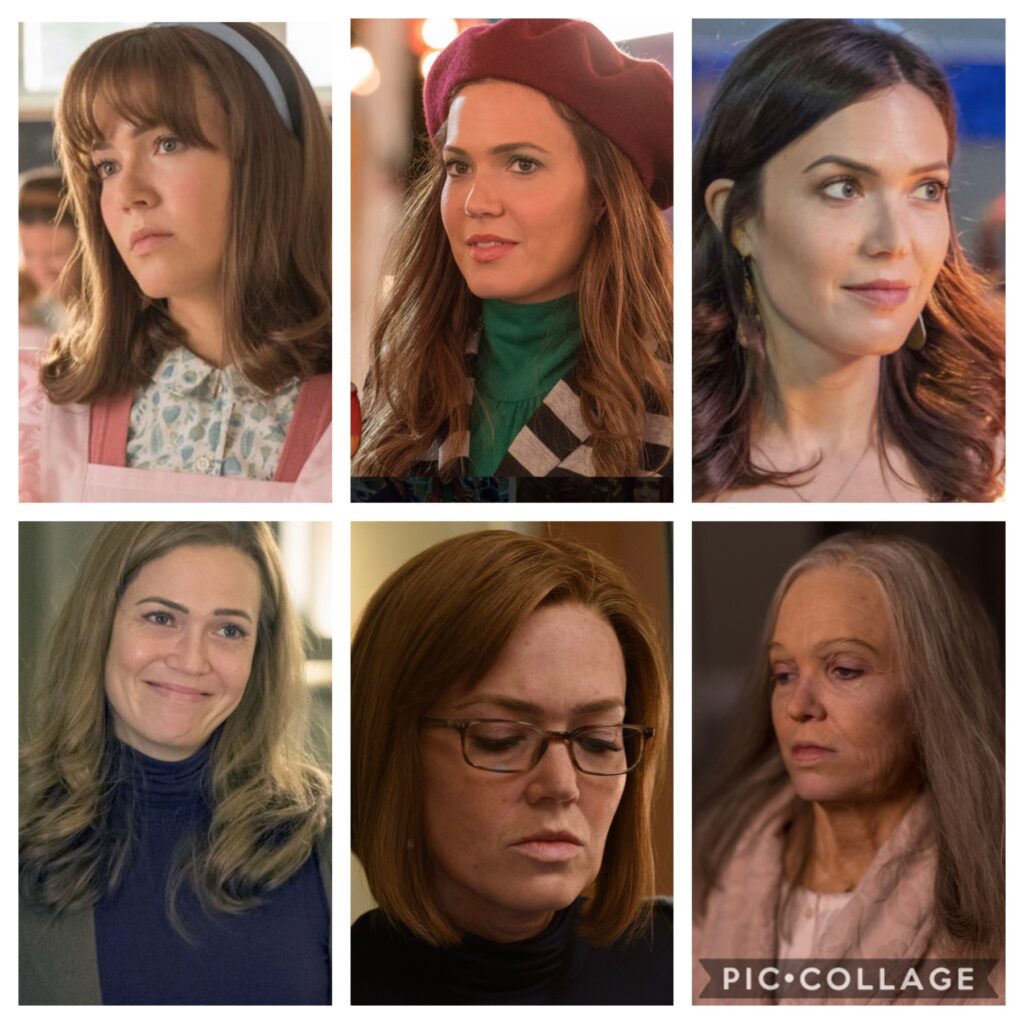 This is probably the most collaborative project I have worked on in my career. Our cast, show creator Dan Fogelman, and producers are all very involved in our approval process and very receptive to outside ideas and input. Even with tight turnarounds on character and prosthetic make-ups, we have an intense testing process on top of a busy shoot schedule. My goal is to design looks that are subtle in appearance where many small changes will transform the characters in such a way as not to distract from the action and emotion of the scene. These changes must hold up to extreme closeups in an HD world. I realized early on this could be achieved only by working closely with the cast, hair, wardrobe and camera departments in order to transport the viewer and help them connect to the characters.
People don't often realize how much special effect make-ups are part of this show. The majority of episodes over the last four seasons have featured special effects in some form. Stevie Bettles provides us with both traditional silicone prosthetics and peel-and-stick pieces. Prep time varies from three months to just a few days, so the "Out of Kit" system allows us maximum flexibility and creativity. We can blend custom pieces with generics or a piece we intended for another actor. J.D Bowers does much of the sculpting for Stevie and the prosthetics are platinum silicone and custom colored for us. We pre-paint them with washes of alcohol-based colors before application to shorten time in the chair. Either Heather or I punch hair into the necks and cheek pieces for the men; this is then shaved, leaving a natural roughness that helps with a seamless blend to the actor's own skin texture.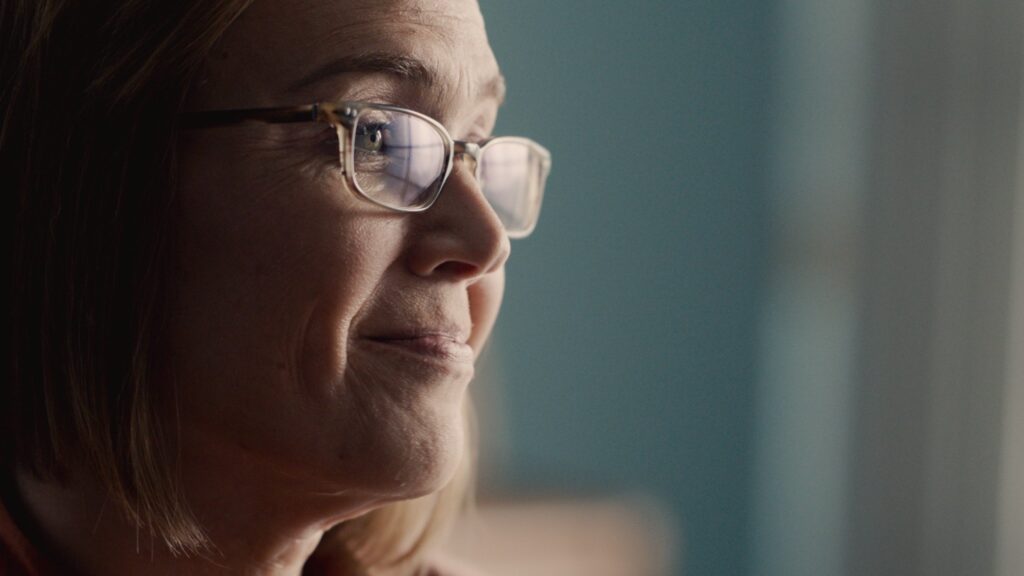 To age Mandy Moore from 16 into her 80s, I've used combinations of painted age make-up, Bluebird ager, added subtle prosthetics and applied a full-age make-up alongside Stevie involving 27 separate pieces—from a large neck cowl down to the smallest of knuckles. Mandy's character is often in her late 60s look, sometimes for 12-plus hours per shoot day. We under-paint texture before stretching and stippling with Bluebird ager, then we apply 10 peel-and-stick prosthetic pieces (chest, neck, cheek-jowl/eye bag, crow's feet, frown line and forehead) with final beauty make-up on top and Elizabeth Hoel Chang steps in to assist me with this make-up. Removal must be very gentle as we often have her working in her 20- or 30-year-old look the following day.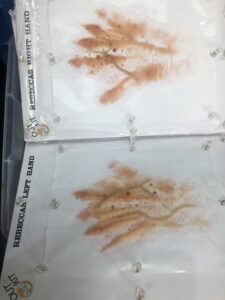 Five other cast members wear prosthetic age make-ups all with similar process of application. We introduced two new make-ups this year on Justin Hartley and Milo Ventimiglia. Hannah Zeile, who plays a 17-year-old Kate, wears a prosthetic chin (applied by Luis), dental plumbers made by Gary Archer to fill her face and a body suit made by Vanessa Lee from Super Suit Factory to add weight to her frame. With so many actors in age make-up and tight scheduling, we need help and have been blessed to have Stevie Bettles, Tania MacComas, James Mackinnon, Chris Nelson and Eric Porn work alongside us regularly.
Much of our cast also must be de-aged ("Youthenizied"), so we employ a system of facial lifts using opposite tape hidden by Out of Kit blenders when paint and powder techniques aren't enough. The blenders allow us to hide neck lifts without having to rely on wigs or wardrobe. A combination of skin products and highlight and contouring make-up help complete the look.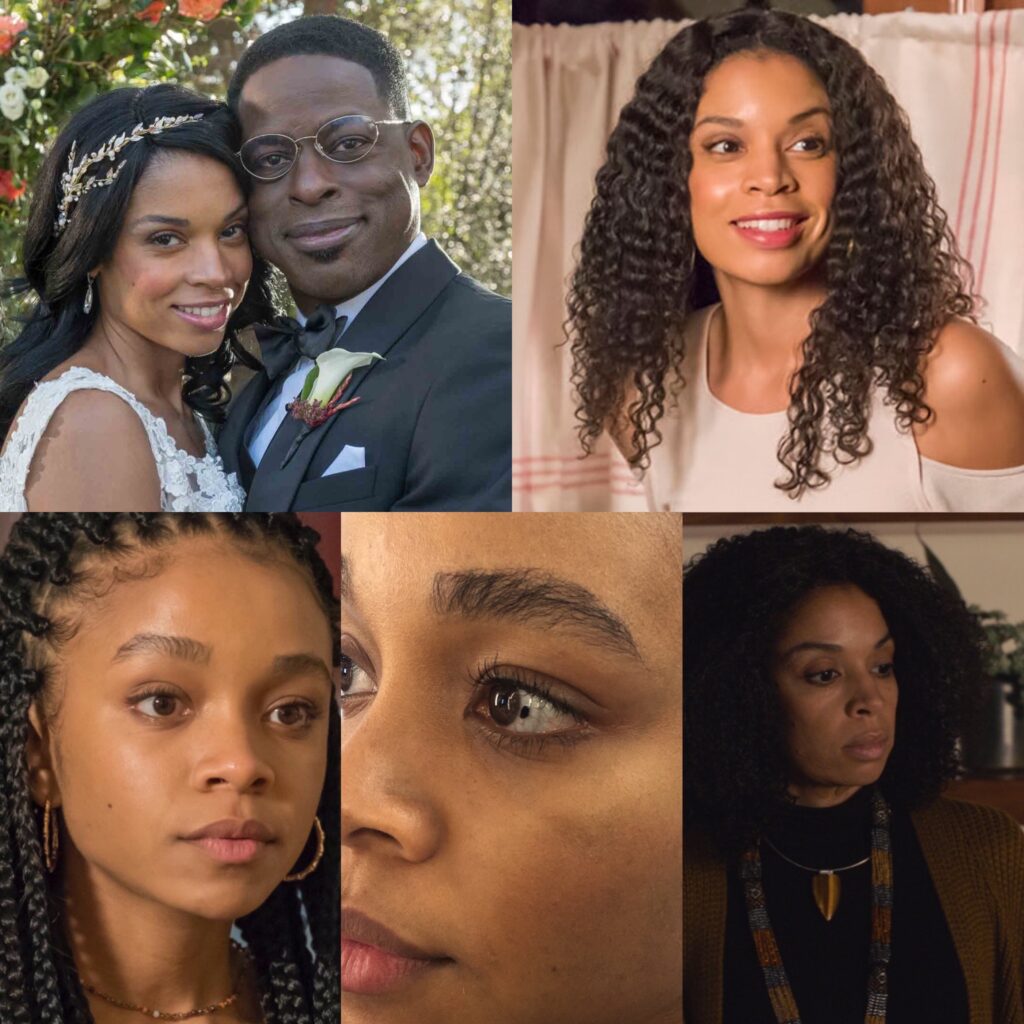 Heather is our master keeper of continuity. The nonlinear storyline is very complex. We often revisit scenes or time periods shot in previous seasons, so keeping detailed notes and pictures are key. We also must carefully match our younger actors to the adult versions of their characters. To assist with these transformations, we use contact lenses in the younger characters, even down to matching an eye mole! These are supplied by Professional Visioncare and our lens techs –
Brittany McNeal and Whitney Le Pon—apply them. With a culturally diverse cast, our beauty make-ups range from very natural to a stylized character "Adela-a-gram" make-up on Chrissy Metz and everything in-between. Period beauty make-ups lead us from a colorful '70s with lashes and big eyes to the neutral brown '90s, and we are so very grateful for colors that are still made. Researching aging trends and designing for the future without tipping our hat to the audience was interesting. It's all about the skin and not the eyebrows!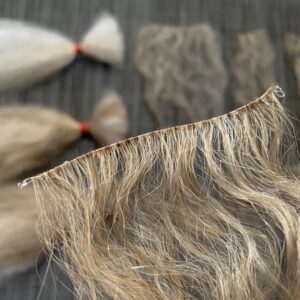 I make all the custom facial hair on our show, including eyebrows and beard extensions (with the exception of a beautiful beard made by Sasha Camacho this season). This gives us great control with cutting, piecing and hand-laying hair to our best advantage. Ninety percent of the time, Milo is wearing fake facial hair and sometimes we use lace pieces. There are times where the fake facial hair is hand-laid but that is only if we are trying to grow his own hair for another episode to give him a break. Sterling K. Brown has suffered a lot of glue and hand-laid hair this season as we have jumped around in time. Sometimes shooting half the episode with his own hair and half to match but applied by us.
Darla Albright runs our BG. This is no small task as we regularly visit the 1970s, '80s, and '90s, often all in the same day. The extras are all groomed to be period correct, using lace pieces, as well as laid hair to achieve period-correct looks. Like most other period shows, it's a lot of work to make sure small details are right and tattoos are covered. 
I am incredibly proud to work alongside such great artists and look forward to returning to work when we can safely.