by Mary Ann Hennings | Department Head Hair Stylist
Speechless is a show that I am very proud to be a part of. It's about parents, Maya and Jimmy DiMeo, who keep moving and changing schools until they find the perfect situation for their son, J.J., who has cerebral palsy. They also have a preteen daughter Dylan, and teen son Ray.
My job is to run the hair department. I always say if there is an award for making characters look normal, I would have a ton! For me, it's very important to really know who these characters are, where they live, how they live and what they do so that the viewing audience can relate to them. The Halloween episode is a good example. They had so many different costumes and I made sure it's something they would do themselves, making the hair and wigs look like they were made by the family. The DiMeos are a mid- to low-income family who care about the important things and not so much about the material stuff.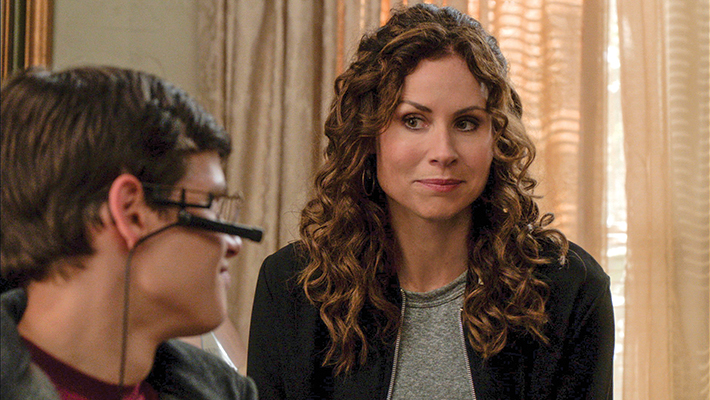 In an episode, Jimmy says, "When a doctor tells you there's something wrong with your kid, nothing else seems that important." For me, knowing this family and doing my part to bring them to life is very exciting and gratifying. We're always on the move between the studio and different locations. We are like a traveling circus!
The cast of Speechless is amazing. Maya is played by Minnie Driver with her "natural curly hair," Jimmy is played by John Bowie and his 'just got up' look and the kids, Micah Fowler, Mason Cook and Kyla Kenedy, all looking like typical teens, Cedric Yarbrough with his simple short hair for his sweet laid-back look as the aid to JJ.