by Melissa Yonkey | Dept. Head Hair
Upon hearing the buzz around town that HBO & David Milch were doing Deadwood: The Movie for HBO, I was dying to be a part of the project. The iconic series that after three amazing seasons of Emmy & Golden Globe wins, was just never to come back. Fans were left with no closure and no idea what happened to the people of Deadwood, many who were real people in life.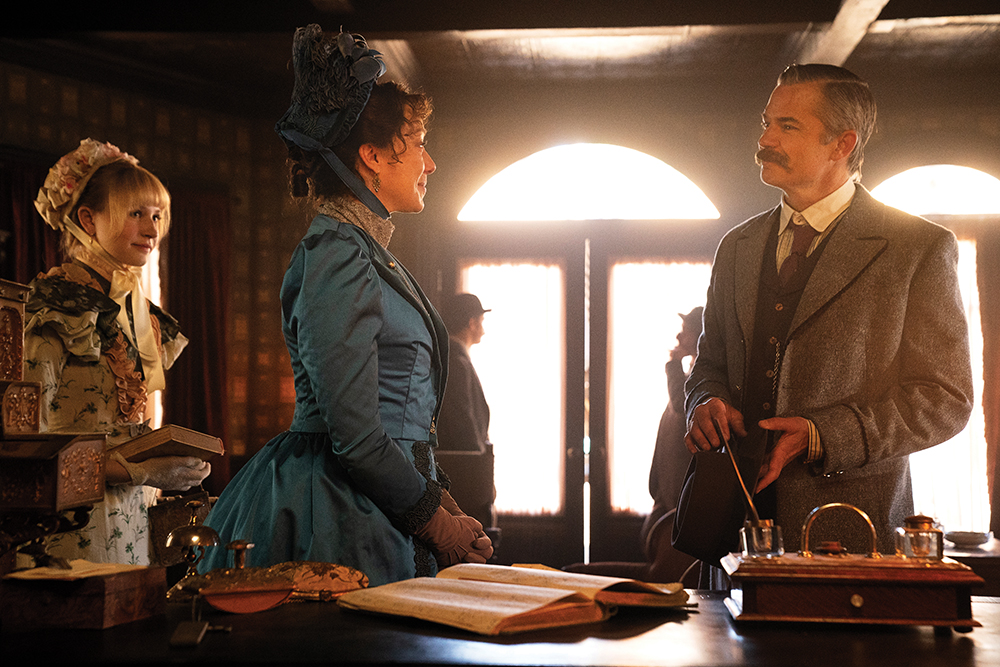 So to hear David Milch was on board, and all the cast except for those who have passed (Powers Booth & Ralph Richeson), was amazing news. I can't tell you how badly I wanted to do this show. As a fan of series and knowing this iconic show won Emmys in hair, I knew I had big shoes to fill. And I'd like to mention the Local 706 hair who did the series because if this lineup doesn't make you nervous—you don't do period hair!!
Pilot: Linda Arnold, Julie Woods
Season One:
Josee Normand, Sue Carol Schwary,
Vivian Normand
Season Two:
Carol Pershing, Kimberley Spiteri, Terry Baliel 
Season Three:
Peter Tothpal, Carol Pershing
---
BIG SHOES
I really wanted to continue the essence of these characters for the fans. So I watched the show every day, all day, all night, even while we were shooting, or when I came home after a really long day. I mean, I bathed in Deadwood, and needed a team to want to take this on with me. Laine Trizinski came on as Assistant Department Head and Jose Zamora as key hair.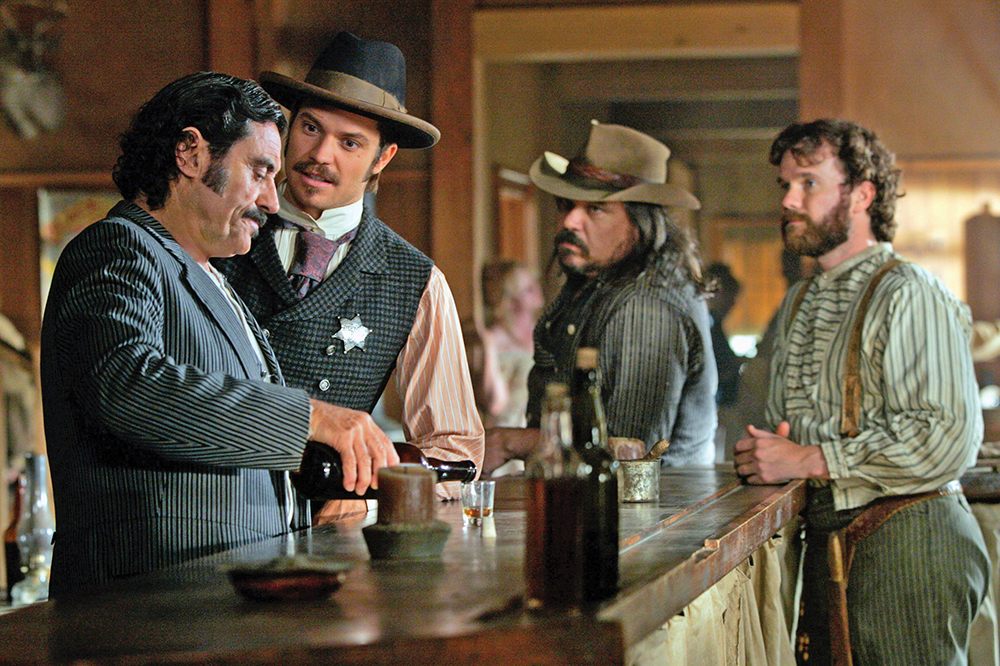 Emmy Award-winning Janie Bryant was already on board. She won Emmys for the series. So she was the perfect person to "Head" the team, and really understood the essence of these characters.
We were moving forward 12 years when South Dakota was becoming a state of the union. The style of clothing and hair had become more refined. We were completely away from leather & buckskin clothing overall, except for Calamity Jane. So I really wanted to get away from the long, greasy, dusty hair of most Westerns. Men had barbered haircuts with shiny pomades applied and then let the natural dust of the set add texture and aging. The Ruezel red pomade became my favorite for almost all of the main cast because of a high shine.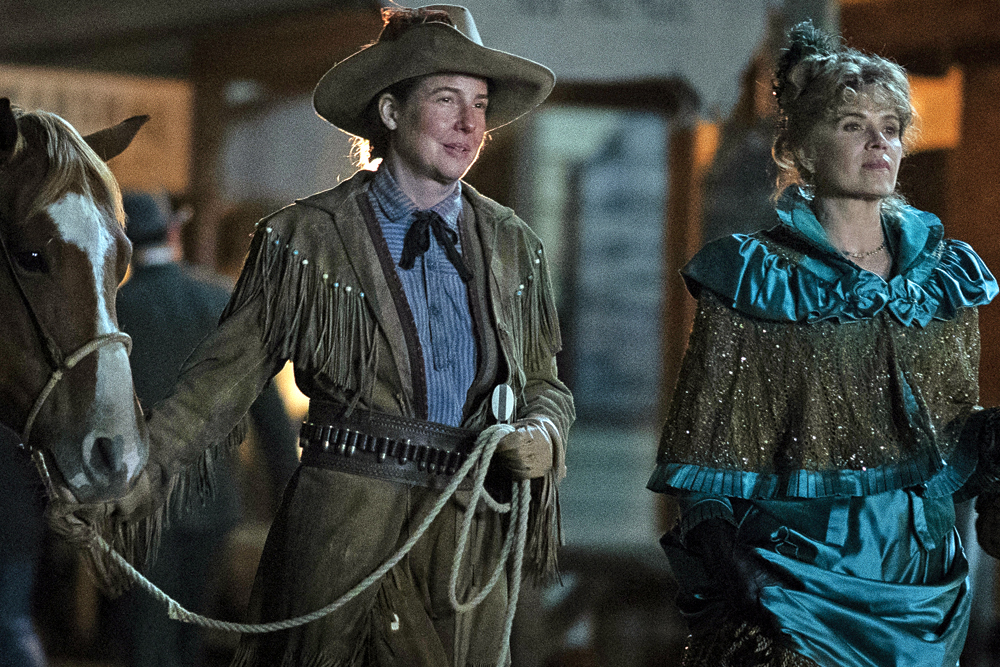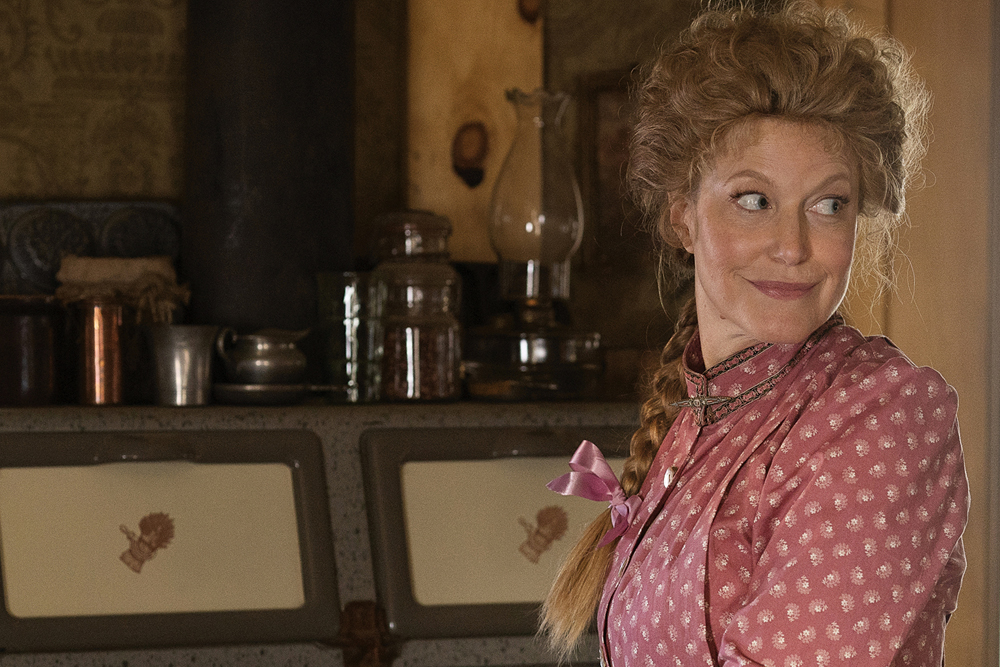 Women's hair was swept up with tiny fringe bangs with added hair postiches to create a high full silhouette.
For the principal cast, designs needed to be executed quickly because we had many big scenes with the whole cast involved, as well as huge BG days. I went to Renate Leuschner to build my US wigs, and Stacy Buttersworth to build my Canada and Australian wigs. Each lead actress had a minimum of four hair changes for the film. After custom fitting each actress' wig and color palettes to complement their costumes, we built custom braids and switches, wiglets and pastiches to add onto their daily styled looks so we could build up their styles for finer events they attend in the story. Custom extensions and custom bangs were made also for characters that needed longer hair and the bangs were very much a significant look for 1889.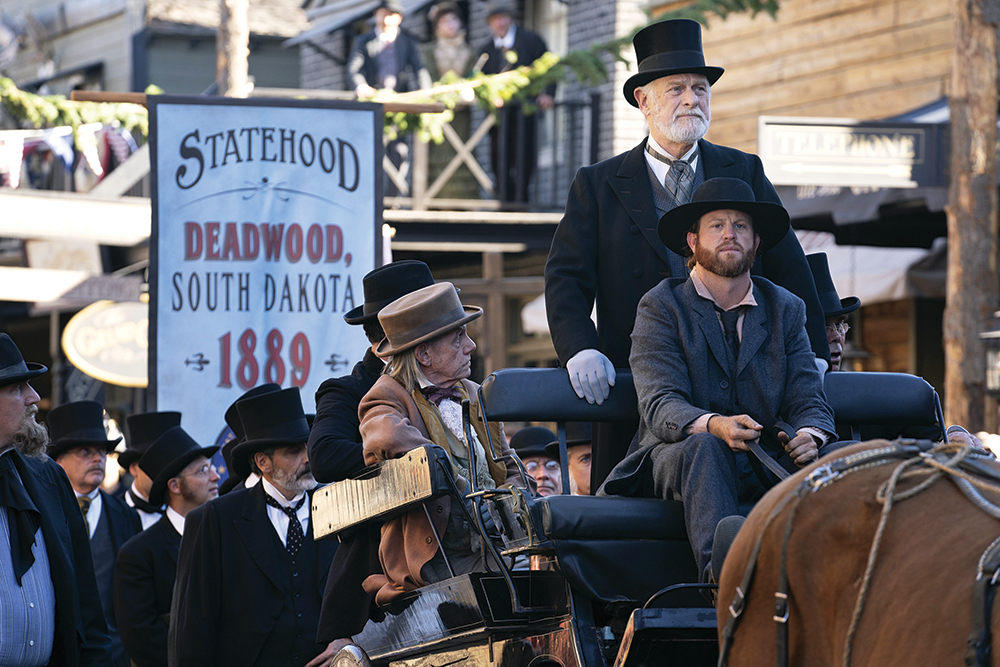 To create this quickly for camera, we would dress, set, iron and prep in our background world headed by Anthony Veader. We used an array of hairpieces to be able to fine-tune this great group of background performers, who came as the core group of the town. We also had a challenge to recreate Mister Wu's Chinamen's Alley, and to work with the stunt doubles, riding doubles and photo doubles.
All in a day's work.
I want to thank all of the talented Local 706 hair stylists who came on their weekends, and spent some long days with us while we did this epic show: Nicki Chestnut, Bryn Leetch, Pavy Olivarez, DeAnn Power, Laura Caponera, Lynnae Duley, Zulma Zamora, Rhonda Burns, David Larsen, Norma Lee, Dawn Dudley, Gina Bonacquisti, Sam Wade, Rudy Icezalaya, Hitomi Golba, Michelle Nyree, Vicki Mynes and Tom Opitz. And last, but not least, I would like to thank Department Head Make-up Lana Horochowski, key make-up artist Maurine Burke and make-up artist Ron Pipes for a great collaborative effort. It was an honor to have worked with you.•