Featured image: Courtney Hope (Sally). Hair by Justin Jackson; Makeup by Stacey Alfano and Riley Nightingall
MAKE-UP & HAIR
By Patti Denney | Department Head Make-up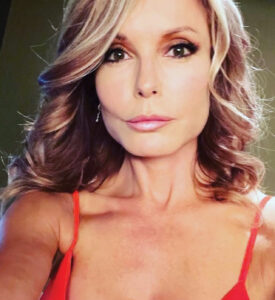 The Young and the Restless daytime drama series, created and written by William Bell Sr., was introduced in March of 1973. Now heading toward its 50th anniversary, the show has proudly held the number one position for 32 years. All of us fortunate enough to have worked on a soap opera, know the benefit of a steady gig and being with a cast and crew that becomes like a family. 
Several journeymen started their careers here and some like to refer to daytime as hair and make-up boot camp. You learn to how to take criticism and make it constructive. You work at a speed you didn't think was possible and pray that it looks good on camera. You learn to share work space and be courteous about it. As you tag team to get the talent ready, everyone has to work around one another, anticipating each other's moves. Not a good time for tweezers or hot tools. But when you're with co-workers that you know well, it's like choreography, holding up to give each other time to complete final touches. 
Our writing team has provided us with many creative opportunities, including weddings, galas, period looks, Halloween parties, injuries and disguises. Working with great artists such as Matthew Mungle and Mike Smithson crafting our prosthetics pieces was a highlight and an honor.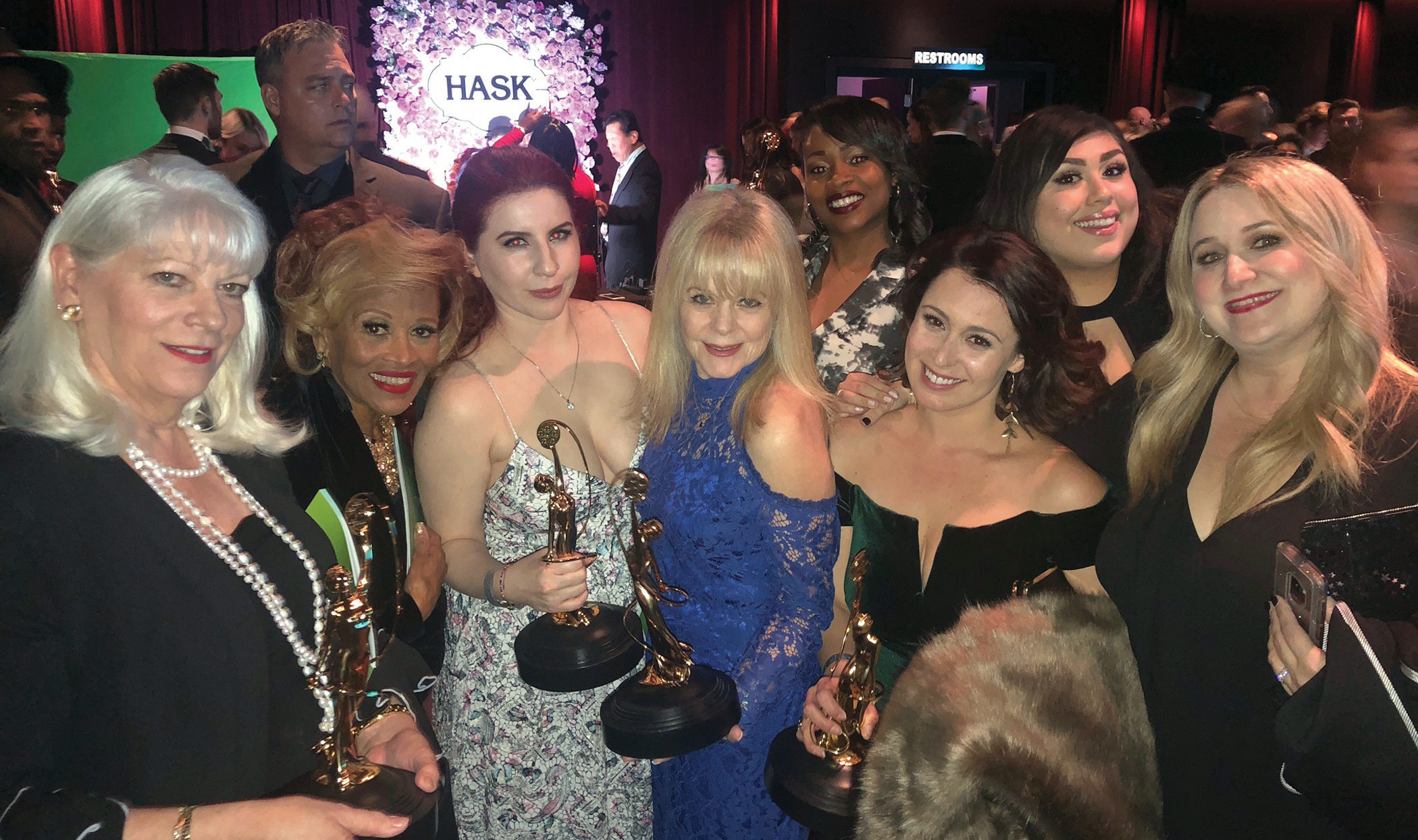 Daytime is unique in that 50-70 pages of dialogue a day is typical, with a cast of sometimes 15 or more principal players. Five shows taped in four days is accomplished by splitting the fifth episode throughout the week. This can present challenges for everyone but the hair department is probably hit the hardest. Multiple changes may have to take place with no time to spare and sometimes include going back to the first look of the day to accommodate complex taping schedules. Famous words from producers such as "How long will it take" ring in your ears as you try to do your best. You come to work expecting the unexpected and never complacent with a seemingly easy taping schedule.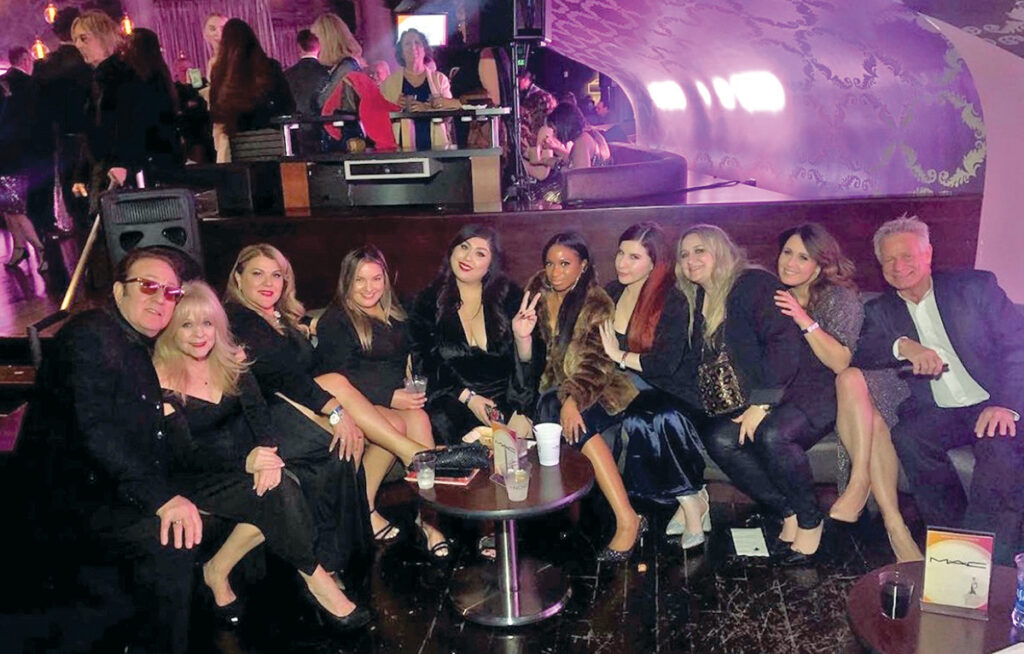 The daily routine for make-up can include extensive tattoo coverage. Kelsey Collins is our resident expert using various palettes such as Jordane and Skin Illustrator. Color combos are designed for each actor. Kelsey and Riley Nightingall have their work cut out for them with last-minute wardrobe changes requiring immediate tattoo coverage on stage in front of cameras. The pressure is on to get the perfect color and blended edge. Bringing in Temptu Air with EBA airbrush paint was extremely helpful (credit to Stacey Alfano).
---
From Kathy Jones, Make-up Artist:
Kiehl's moisturizer is a favorite to start with, although many women have their choice of product on when they begin the day. Foundations include MAC, Make Up For Ever and Nars. Lancome Dual Finish is a standard to set the base and keep shine to a minimum on camera. 
---
From Lauren Mendoza, Hair Stylist:
Our girls maintain a deep conditioning regimen at home to prepare hair for the week. We start out by applying Amika Heat Defense from thermal styling damage. Next, we seal from frizz and humidity with Oribe Anti Humidity spray. Once our styling is complete, we use Oribe Superfine hairspray to smooth and lock in our style.
---
From Justin Jackson, Hair Stylist: 
An essential in my kit is a good heat protector. Paul Mitchell "Hot Off the Press" is a personal favorite of mine. I also can't go without Oribe Anti Humidity spray to help lock in the look and control fly always. Finishing the look with a light hairspray such as Oribe Free Styling doesn't weigh the hair down while keeping the style in place.
---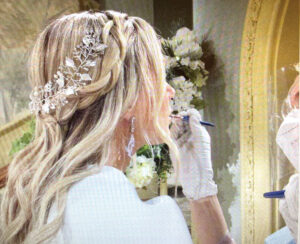 Over the years, both departments have been the recipient of daytime Emmy and Guild awards. Our first Emmy win for make-up was in 1985. Hearing our name announced and running to the stage was something none of us had experienced before. The hair department didn't get their well-deserved recognition until 2012. Led by George Guzman at that time plus the team finally brought it home. It was long overdue and I remind George to this day that he earned the first Y&R hair Emmy in the history of the show.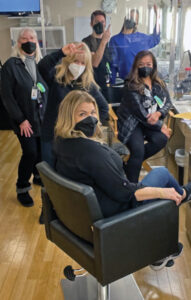 To describe an Emmy win, it's friendly competition, respecting and applauding the winners from all other shows, but I'll admit seeing your name on the statue has always been pretty exciting. It's a bond with peers and co-workers that's hard to beat.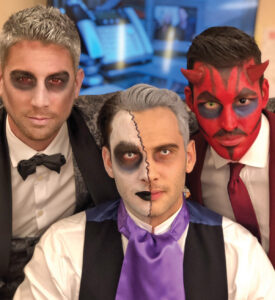 For many years, Jody Lawrence, Studio Department Head, has hired a great group of talented hair stylists and make-up artists for each of the shows to choose from. Her hiring has also included valuable training, sharing her expertise in wigs and styling. Teaching has always been Jody's passion and she has made time after hours and on weekends to provide that training to any of her crew that was interested and excited to learn.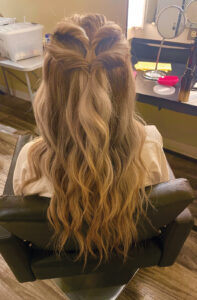 Although our hair crew changes periodically, our most recent team in the last few years includes Lauren Mendoza, Adriana Lucio, Justin Jackson, Regina Rodriguez, Miriam Flowers, Michelle Corona, Dorchelle Stafford, Christina Joseph, Vanessa Bragdon Villalovos and Jackie Zavala.
Make-up artists include Kathy Jones of 32 years, Marlene Mason (retired in 2020), Laura Schaffer, Kelsey Collins, Robert Bolger (34 years), Stacey Alfano, Riley Nightingall and myself (41 years). My job also includes making sure the show is covered, the schedule runs smoothly and producers are happy with the looks we create.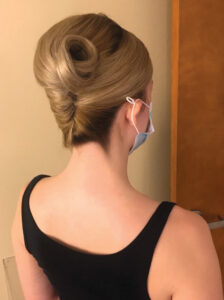 In closing, I'd like to give special acknowledgment and a tribute to Jenna Wittman and Ralph Wilcox. We had the fortune to have them on our make-up crew for many years. Personally, I thank them for being so generous, always willing to share a wealth of knowledge. Their devotion and dedication to the craft was unparalleled. Sadly, we lost Jenna in 2019 and Ralph in 2021. 
Both are dearly missed and remain in our hearts. •