by Angie Wells/Department Head Make-Up
All photos by Glen Wilson/Focus Features, except as noted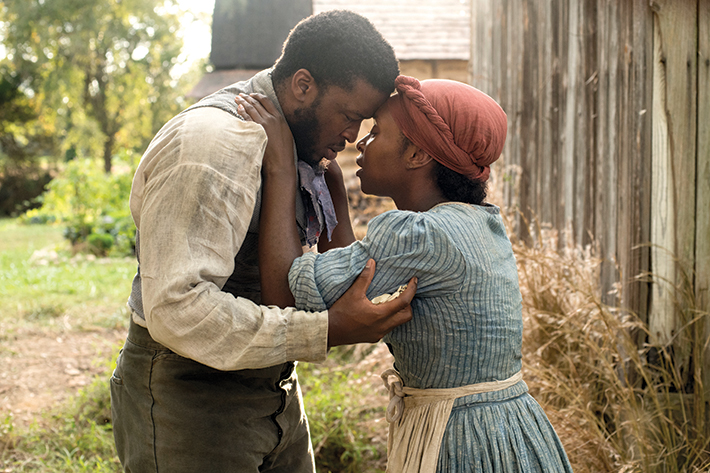 Harriet follows the story of the legendary abolitionist's journey from enslavement to becoming one of the most prolific conductors of the Underground Railroad. It is a tale of courage, ingenuity, and tenacity. I knew I wanted to be a part of this project because it was so refreshing to find a script that tells her story through Harriet's perspective as a strong and determined woman.
As the department head make-up, my challenge for the film was a total transformation for the glamorous Cynthia Erivo, who plays Harriet, by creating a realistic look that would support the character's journey. My goal was to create make-up looks that were true to history. This required endless research, especially into the lives of people who were enslaved and of course, Harriet Tubman.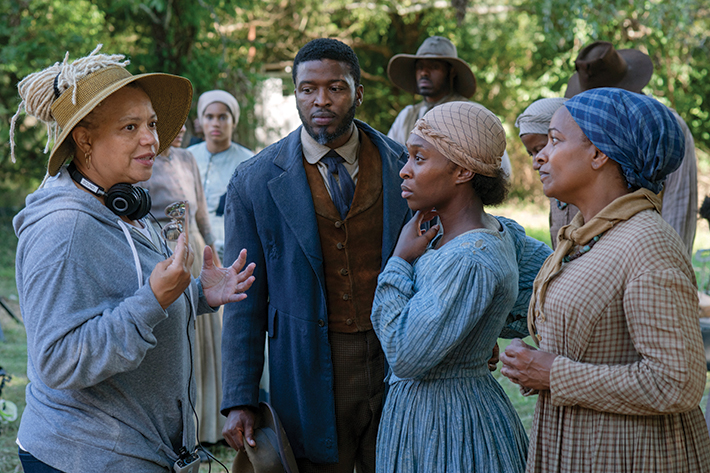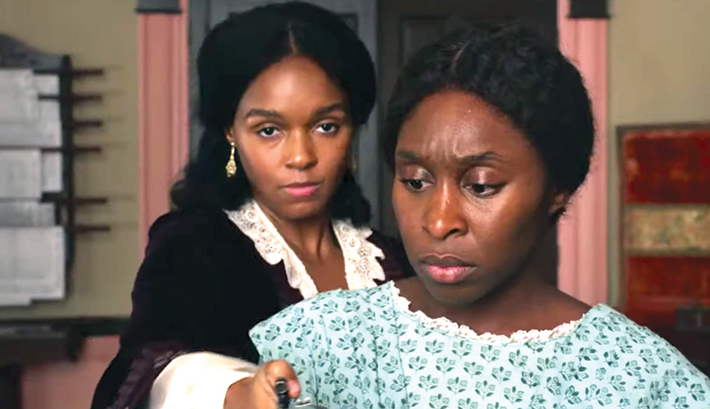 Harriet was the central character so her make-up was essential in setting up the way a 19th-century character would have looked. Kasi Lemmons (director) and I came together to determine the "look" for Harriet. One of the most important make-up decisions was the placement of Harriet's scar. In our research, we learned that Harriet suffered an injury, most likely to her temple during adolescence. It was important for us to visually note this injury because it was something that affected her into adulthood. It is believed her seizures were caused by that injury. From the photos, we determined that the scar would have been covered by her hair and headscarf. Kasi and I decided to take some creative license and placed her scar between her eyebrows instead so it was more visible on camera. It was inspired by a bust of Harriet that Kasi had seen and admired. I reached out to AFX Studios to create a small prosthetic piece (which I applied daily) based on that image of the bust and used that as our scar for the film.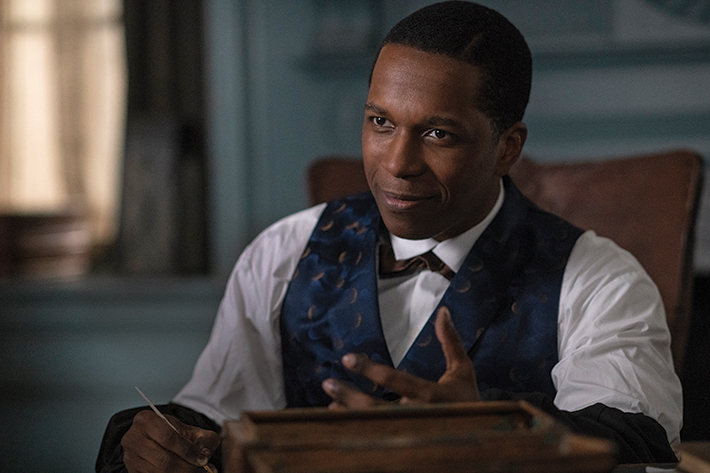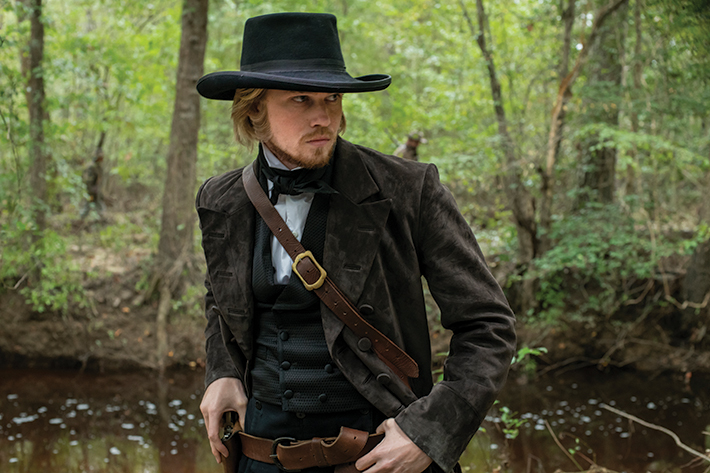 My approach for the whole cast centered around creating the realistic impression of "no make-up." It was a delicate balance to showcase the natural beauty of each actor but also making sure they looked period-appropriate and as similar as possible to the historical figures they played. Photo research also revealed that enslaved African-Americans were not always dirty and unkempt as they are often portrayed. That was an important fact that I wanted to showcase. Their clothing may have been worn and sometimes stained but their skin was clean. I saw dirt on hands and arms on photos in the field but when they were not working, their skin was clean.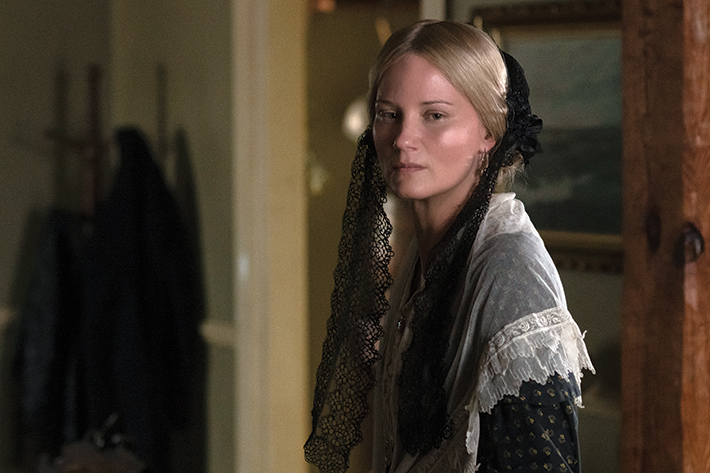 It is important to note that the "no make-up" look required a lot more maintenance and an extensive process to ensure everyone from our main cast to background actors are able to transform into 19th-century citizens. This meant we had to fill in arched eyebrows, dilute or thin foundation and concealer, apply blush minimally to ensure the skin looked natural. We used very little powder as I didn't want the skin to look too matte. For the male cast, it was also important to make sure that all facial hair was period-appropriate. We added facial hair to hide sharply edged beards and goatees as they didn't use electric trimmers back then. We also had to fill in piercings, cover up tattoos, and remove of all nail polish, eyelash extensions, and anything that is "make-up as we know it today."•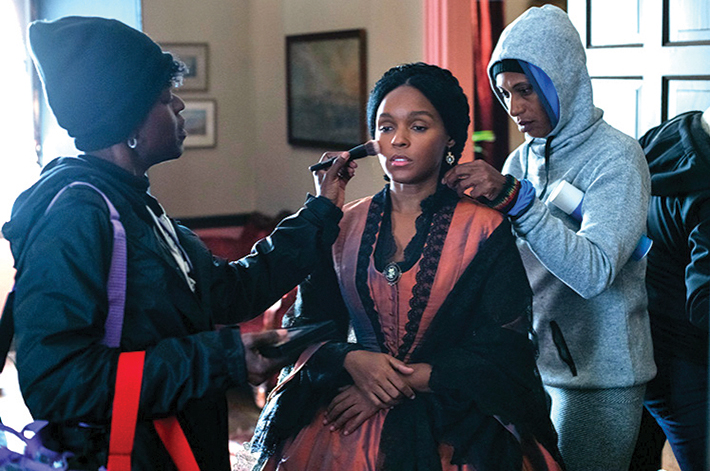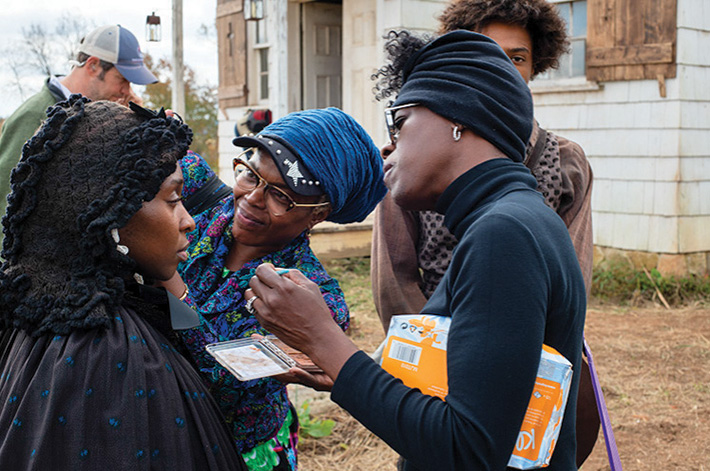 Harriet was filmed entirely on location in Virginia and it was a challenge to work with the natural conditions of rain, wind, mud and insects. To prepare, I used a lot of long-wear and alcohol-based products so the make-up would last through our grueling shoot days and nights. I was also constantly on-watch in between scenes to make sure the weather didn't affect the consistencies we would see on screen. Despite the varying environments, our whole crew came together to support each other as we made this film, and I would like to give special thanks to my two key assistants, Carla Chao Brenholtz and Ashley Fetterman. I am so proud to have been able to honor history and these important figures through my make-up designs.