By Sheryl Blum | Hair Stylist
"It's 1939, WWII is declared in September. The War of the Worlds is broadcast that Halloween. Two men, Jack Parsons and Richard Onsted, are actively pursuing their dream, 'Rocketry.'"
"Never heard of them? What's rocketry?"
"You know, jet propulsion, they invented it!"
"Oh yeah, like Jet Propulsion Lab (JPL)."
"Yes, Caltech stuff."
"OK, yeah. 1939-1940 hairdos, I love that! Sure, I'll do that show with you!"
Period shows can be a beast, much bigger than production realizes. With talented, well-organized, strong people, the challenges in these shows can be minimalized, and these challenges have been real.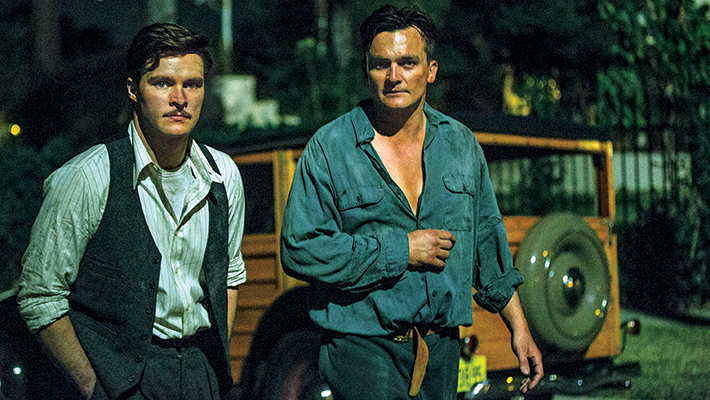 Our home stage is Paramount Studios with lots of locations. It's not so much being on the move, it's the elements: wind, dirt, blowing sand, heat, humidity and nights, cold nights. Who knew these rocketry guys did so much at night!
All the above elements were best and worst at the Littlerock location, which is somewhere east of Lancaster, CA. We all experienced constant wind that kicked up the sand like a snow flurry but it was sand. Dermabrasion was free that week. Our actors had to perform in these elements and the crew humped equipment. A few fell ill but not one cried or quit. Last looks were impossible and laughable when called; yet it looked damn good.
Our cast is very international: Jack Reynor (Ireland), Rupert Friend (England), Bella Heathcote (Australia), Peter Mark Kendall (Philadelphia, PA), plus the cast list is quite large. Each one is so talented and a true delight to be with on those long days.
More than halfway through shooting, 10 episodes for CBS All Access and the production value is spectacular. All departments are bringing their "A" game.
Mary Ann Valdes-Poole, a fine hair stylist, is a seasoned Department Head. She brought me on as her key and George Guzman as the third. Mary Ann is a planner, a researcher, interactive and highly communicative with production. She creates strong relationships between departments. Her relationship with costume designer J.R. Hawbaker is extraordinary. Mary Ann and J.R. brainstorm sometimes on set or by 'box,' yet another invaluable APP.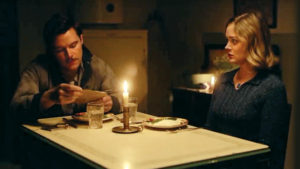 Women and children of the period mostly had jaw length haircuts set with finger waves and perimeter finger curls. There were longer lengths on women yet set the same. Snoods were fashionable to keep the longer lengths restrained, due to the fact women were the workforce and long hair got caught in the machinery.
Considering our time constraints in readying actors, we can't do wet sets, so we use the smaller curling irons with heat set lotions. Then clipping in pin curl fashion directionally center back to ear and the next row directionally ear to center back. That will give a beautiful wave or picked out, glorious curls. In keeping with the hair color of the period, high lift blondes must be toned down. We use Roux Fanci-Full liquid color mixed with water and spray on prior to styling. Our lead actor, Jack Reynor, has his hair colored darker every 10 days with Redken Shades EQ to emulate the real Jack Parsons. Men had their hair barbered with high sideburns, tight napes with off-centered or deep side partings. Products of the day were Superset, Suave, Vitalis, Vaseline Cream Tonic, Black and White, Butch Wax and other various pomades. To replicate that hold and shine, we use R+Co Aircraft Pomousse, Iles Serum, Baxter Wax, Sumo Wax, Woody's and Gatsby.
TV production is fast, just a steamroller process. One episode is shot every nine days, so one is prepping an episode while overlapping the shooting episode. Fittings are essential to explain sets and pre-cut the men, lots of men. Our BG women have not all jumped onboard with getting their haircut short and our stylists have done remarkable cheats with pinning the length up to look a curly/wavy bob.
We've been blessed with a number of Local 706 hair stylists to coif the background on those big scene days, and the talented hair stylists to get the ball rolling at fittings. Arturo Rojas, Nancy Stimac, Norma Lee, Diana Acrey, Mel Stetson, Donna Anderson, Laurel Van Dyke, Lumas Hamilton, Tammy Kusian, Adrianna Lucio, Lauran Upshaw and Monica DiVenti just to name a few. Many "Thank-you's"! Your work is beautiful!
Strange Angel—the book on which the show is based—written by George Pendle, is a good read, well written and very intriguing. Our show is bringing all that plus more! WATCH IT!! •